Give your battery some love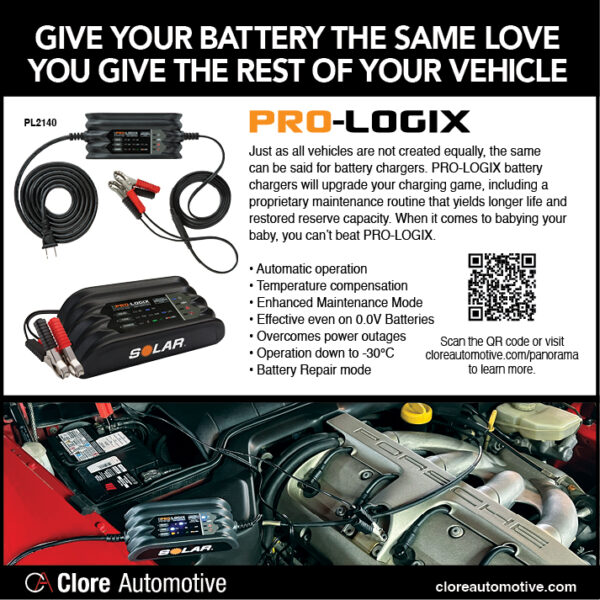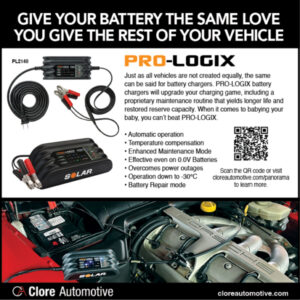 A critical part of keeping your favorite ride your favorite is keeping your battery fully charged. This is important in so many ways. First, when you want to go, you want to go. You don't want a low or dead battery to slow you down. Second, batteries are happiest when they are at or near full State of Charge (SoC). Keeping your battery charged and maintained during periods of non-use will allow it to perform better and last longer, saving you money over time. Lastly, a properly maintained and cared for battery is less likely to cause issues from leaking and other damage that can result from a neglected battery.
For all these reasons, it just makes sense to give your battery the same care that you give the rest of your vehicle. And, there's no better way to do so than with PRO-LOGIX. PRO-LOGIX battery chargers and maintainers provide effective and beneficial battery service with each charge cycle.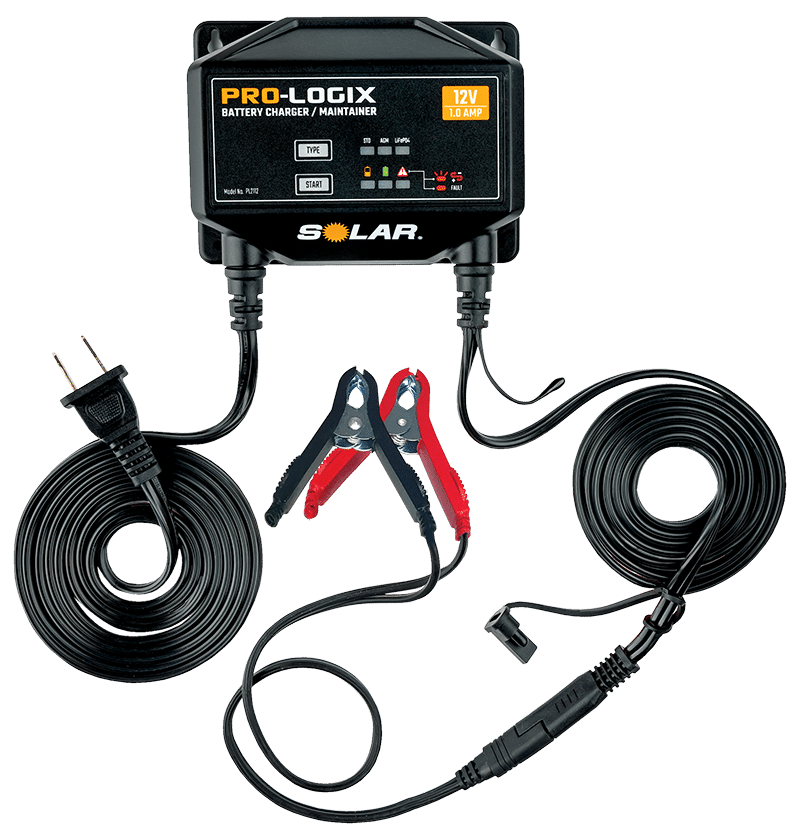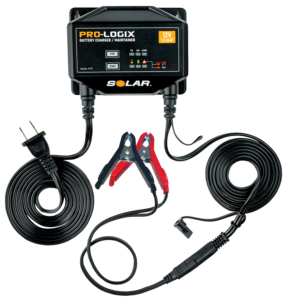 Here are a few highlights of the PRO-LOGIX process:
Fully automatic charging
Ability to properly charge many different battery types
Specific routine for AGM and Spiral Wound batteries
Specific routine for LiFePO4 lithium batteries (PL2112 and PL2140)
Temperature compensation
Operating range down to -30˚C
Battery Repair and Soft Start modes manage problem batteries
Enhanced maintenance mode ideal for long term storage charging
Recovery Mode overcomes power outages (some models)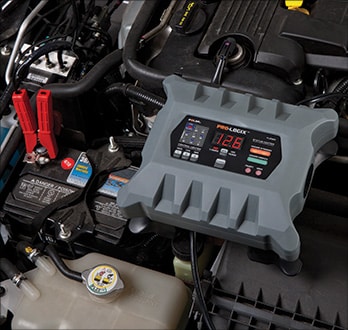 The enhanced maintenance mode on PRO-LOGIX charger/maintainers is a real game changer extended storage charging scenarios. Once the battery has reached full charge using our multi-phase charging process, we rest the battery (while monitoring it to ensure proper behavior). Then, when the rest phase is finished, we exercise the battery, simulating a starting event. This exercise phase better prepares the battery to receive a full recharge cycle. In our experience (both in the lab and out in the field) is that this process is far better for the long-term health of the battery than tradition charging/float charging methods. Our PRO-LOGIX process results in improved battery health, restored reserve capacity and longer battery life.


Below are several resources related to battery health, battery management and getting the most out of your battery investment.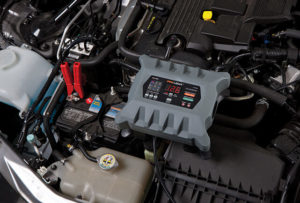 We have written about the AGM battery on several previous occasions, first introducing it to
Where can I find PRO-LOGIX battery charger/maintainer products?
PRO-LOGIX battery charger/maintainer products can be found virtually anywhere professional tools and equipment are sold. As professional products, please note that they may not be readily available on the shelf at every store/location. It is always best to call ahead. PRO-LOGIX products can be found at NAPA, Auto Value, Bumper to Bumper, Carquest and Independent Auto Parts Stores. They can also be found through a wide variety of online retailers.