PROFESSIONAL
BOOSTER CABLES

Booster Cable Confidence
Occasional passenger vehicle boosting is easily managed with the standard duty No.10 gauge cable set, No. 410122.

While, frequent use boosting of over-the-road trucks, implements and agricultural equipment is no match for the extra heavy-duty 2/0 cable set, No. 422252. Plus, we cover all vehicles in between.
Ideal for front to front...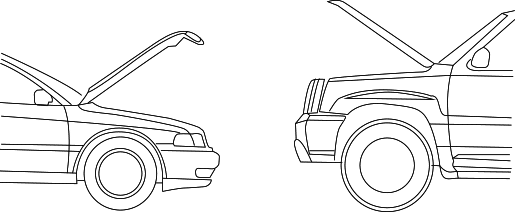 ...or side by side boosting.

8735 Roeshill Road,
Lenexa, KS 66215