Battery Testing in the Digital Age
When diagnosing a starting system issue, it is important to pinpoint the exact source of the problem to avoid replacement of the wrong part, reduce vehicle comebacks and maintain customer satisfaction. Our BA Series testers provide the detailed data needed to make the right call. Model No. BA9 is economical enough to be used as triage testers at busy repair facilities. Put it in the hands of every tech in the shop and watch efficiency skyrocket and your business grow.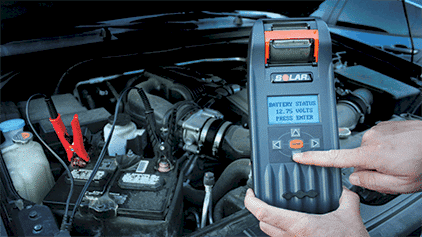 In the Shop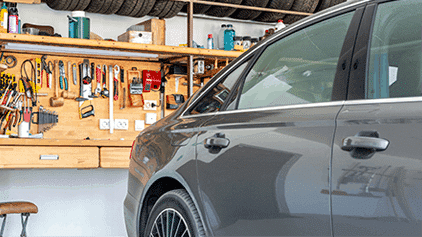 In the Garage

When You Need to Rock it Old School, We Got You.
Who says they don't make them like they used to? While digital testers are becoming more prevalent, there will always be a loyal fan base for the simplicity and efficiency of invasive load testers. SOLAR load testers are easy to use, easy to read and can withstand any harsh shop environment. Economical, reliable and efficient, these workhorses can keep your customers and staff happy and your business thriving.
BATTERY TESTER
ACCESSORIES

8735 Roeshill Road,
Lenexa, KS 66215