BATTERY CHARGERS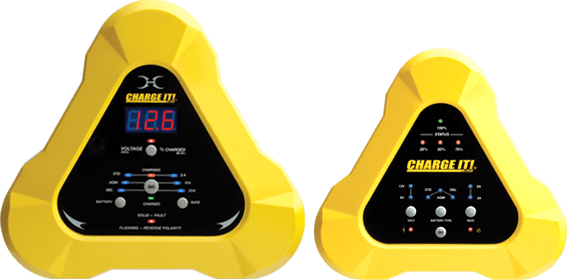 The Only Charging Tool for your Battery Needs.
With the CHARGE IT! 4500 Series, everything in your garage can be kept charged up and ready for use. Big or small, summer or winter, no matter what type of lead acid battery it utilizes. With multiple charge rates and the ability to properly charge many battery types, CHARGE IT! is your go to battery service tool for everything from motorcycles and jet skis to cars, trucks and SUVs.

View the lineup of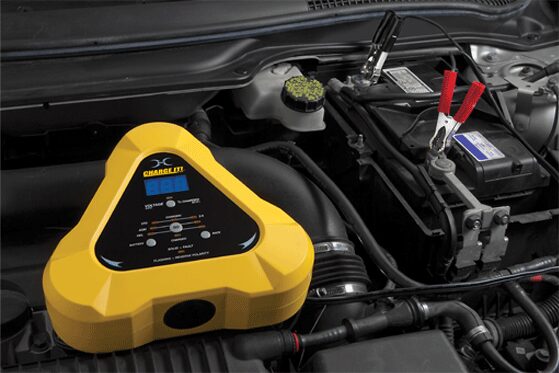 Versatile, Smart, Convenient, Safe
Easy mobility. Fast charging rates. Boost mode to assist with engine cranking. Ability to safely charge any lead acid battery. Multiple safety features, including reverse polarity protection. CHARGE IT! wheel chargers do it all. Plus, they offer easy mobility and their slimline design allows easy maneuvering in tight service bays and convenient storage when not in use.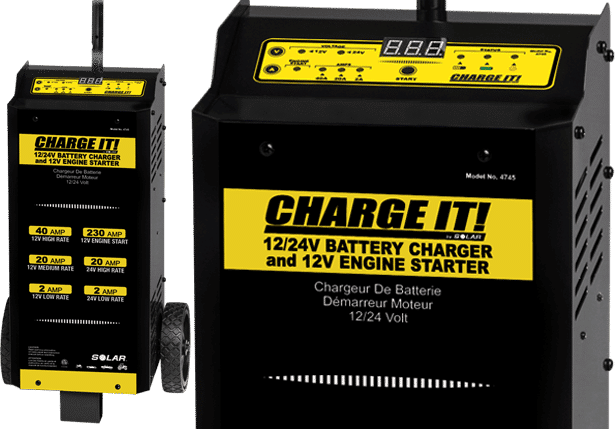 Ever reach for your jump starter only to find that its battery is depleted? Make sure it never happens again by signing up for free charge alerts. Alerts are not model-dependant and you don't have to own a Clore unit to benefit from this service.

Like what you see here and elsewhere on our site and at Cloreinfo.com?
Sign up to receive our e-newsletter for helpful tips and useful article related to our products and the applications they serve.