PROFESSIONAL JUMP STARTERS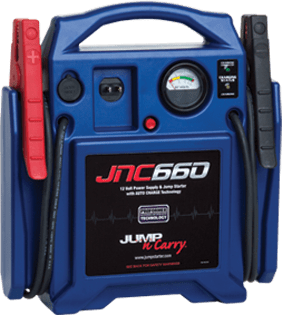 There's a Jump-N-Carry for Every Starting Need.
The Jump-N-Carry line of portable power sources/jump starters serves the professional market by offering powerful, versatile units that can stand up to the rigors of everyday shop use. Built tough, Jump-N-Carry products lead the way when it comes to power-per-pound, resulting in no compromise between the words portable and power.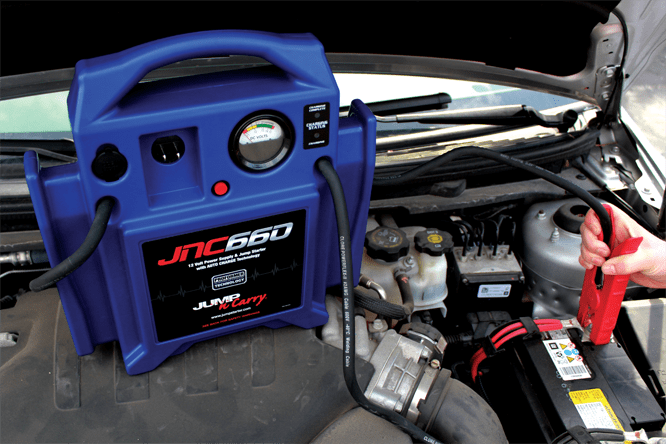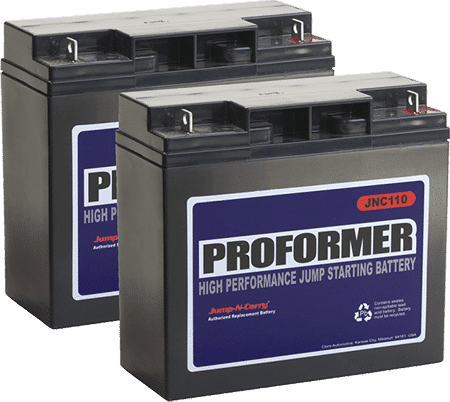 Get Battery Tough
The battery is the heart of a jump starter. Inside every Jump-N-Carry beats the heart of a lion, our Clore PERFORMER battery. Designed specifically for vehicle jump starting applications, they provide extremely high power output, extended cranking power and a long service life.

That's why Jump-N-Carry jump starters can stand up to years of day-in, day-out professional use.

Click here to learn more about what makes a tough jump starter.

Ever reach for your jump starter only to find that its battery is depleted? Make sure it never happens again by signing up for free charge alerts. Alerts are not model-dependant and you don't have to own a Clore unit to benefit from this service.

Like what you see here and elsewhere on our site and at Cloreinfo.com?
Sign up to receive our e-newsletter for helpful tips and useful article related to our products and the applications they serve.