If there is a hot topic when it comes to aftermarket vehicle service in 2020/2021, it has to be ADAS. ADAS, which stands for Advanced Driver Assist(ance) Systems, is a suite of automated enhancements designed to improve the safety of vehicle operation. This can include blind spot monitoring, lane departure warning, lane keeping assist, forward collision warning, adaptive cruise control, emergency brake assist and more. Each of these individual subsystems can utilize a host of technology, from cameras and sensors to lidar and radar.
The presence of ADAS systems in today's vehicles can complicate even the simplest of mechanical repairs, creating a host of questions for shops related to service procedures, equipment needed and how they are going to approach/deal with ADAS in their business. Will they jump in with both feet, potentially offering their services to other shops in the area, or approach this new service opportunity incrementally, focusing on the highest volume applications first? The right answer can be different for each shop. There is much that goes into the decision process. To make a good decision, it is important to consider how ADAS repair fits with your existing service menu as well as how ready your personnel are to take on this new challenge. Finally, there is the consideration/calculation of the capital investment required to take on this new service area (of which we'll speak more to at the end of this article). With a goal of arming our readers with the information needed to craft an ADAS service strategy, we've pulled together multiple resources that address important aspects of ADAS service.
Not Doing ADAS Yet? – Are You Sure? As noted above, as ADAS subsystems proliferate throughout the vehicle, even the simplest mechanical repairs could have ADAS implications and may require recalibration of a sensor or camera prior to returning it to the vehicle owner. In this video interview on vehicleservicepros.com, Pete Meier talks with Mike Alberry from Mitchell1 to break down what ADAS means for mechanical repair shops, even if they aren't yet formally servicing ADAS systems. As Pete points out, "…at least 10 OEMs… have equipped their new models with low-speed automatic emergency braking systems – nearly three years ahead of the voluntary agreement between the OEMs and the National Highway Traffic Safety Administration." In other words, this technology is here and expanding and shops need to know what it means for them. This 10 minute conversation is a great start for our dive into the topic of what ADAS means for today's mechanical repair shops.
The Importance of Following OEM Procedures As you have no doubt read, the key to proper ADAS system function is to have all data collection elements (sensors, cameras, radar and more) properly calibrated to perform their given tasks as intended by the OEM. Even a departure of 1˚ from the proper setting on forward facing ADAS components can mean the difference between a vehicle properly seeing an obstruction and not seeing it, which can have serious safety implications.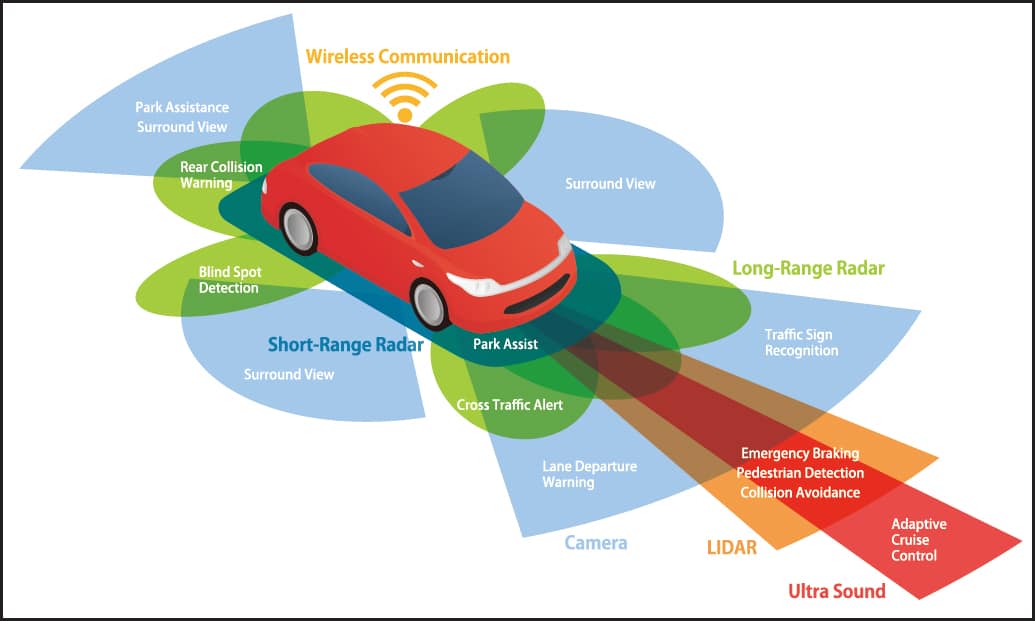 This article, by Mike Croker on vehicleservicepros.com, provides a great overview of ADAS: what it is, why it is critical to perform ADAS recalibrations, and the importance of following the OEM procedures and documenting your recalibration results. He also makes a case for using the OEM equipment for performing ADAS service, which may be a great option for some service facilities but may be less optimal for others. It is a great complement to the Pete Meier interview above. Implications of ADAS-Related Service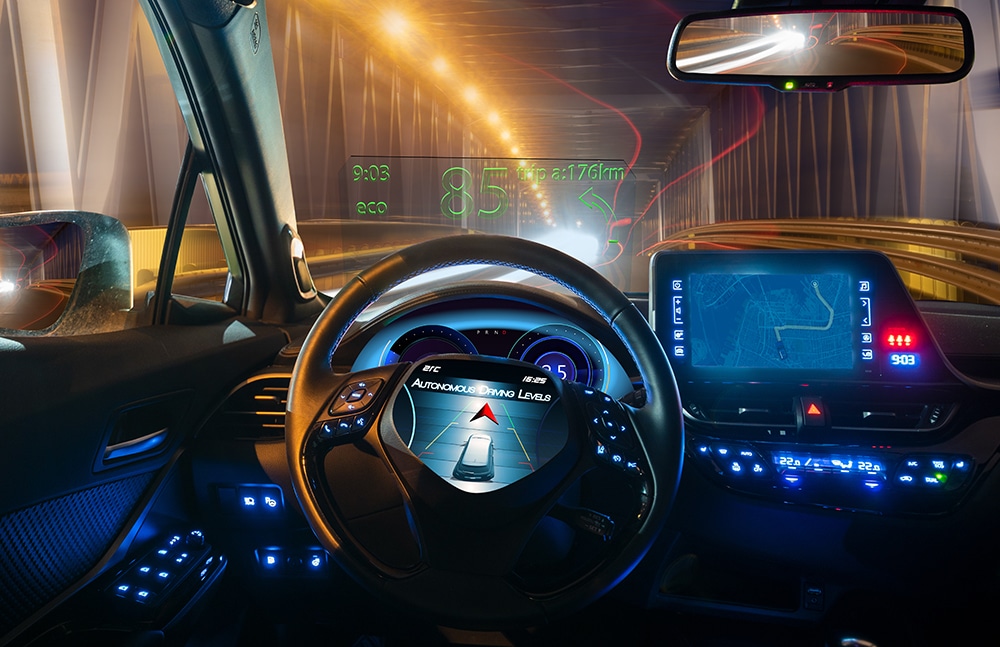 A big question that shops need to grapple with is how to approach a relatively straightforward mechanical repair when that repair involves ADAS components or impacts ADAS performance. That's exactly the topic of this great article on bodyshopbusiness.com. In it, Donny Seyfer uses the example of an alignment on a 2013-2016 Ford Fusion equipped with a Lane Departure Warning System (LDWS). He breaks down the various components that enable LDWS to function and how they are related/interconnected. As he notes, "The LDWS uses this input [from the power steering system and the steering torque sensor] to warn the driver that applying eyeliner while driving, if it takes longer than two seconds, is generally not a good idea by providing a "hands-off warning" in a two-stage process. First, it turns on a warning light at three seconds, and then an audio chime after four seconds (vehicles built on or before June 2, 2013) or six seconds (vehicles built on or after June 3, 2013)." He also notes how the vehicle's communications system impacts LDWS performance, diagnosis and repair, as well as itemizes the various environmental conditions that can impact LDWS. He then shows how the presence of LDWS on this vehicle impacts the alignment routine, asking if such complications to a traditionally straightforward service application change the way shops approach these tasks. "… but the key message is that [ADAS-involved] maintenance operations are more frequently linking tasks that have traditionally been reserved for technicians with higher-level skill sets. With these operations directly affecting safety, we are going to have to revisit a number of key questions, such as, 'Who performs these operations in the shop?' and 'What training is involved to get up to speed?'" ADAS:  Huge Business Opportunity?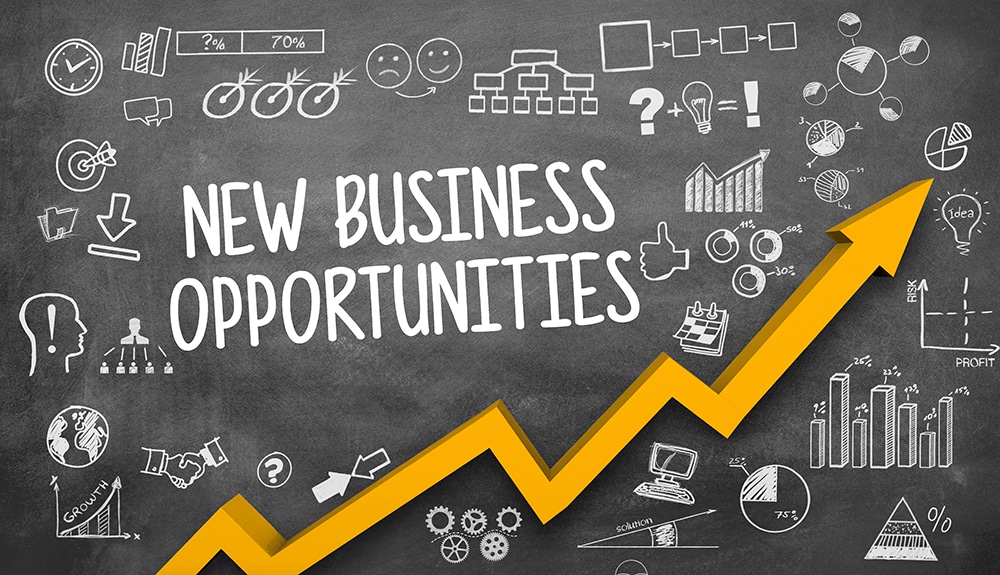 Our final resource is an article by Mitch Becker on bodyshopbusiness.com. It looks at ADAS from the shop's point of view through the lens of what makes sense for the business. Is it an opportunity and, if so, what does that opportunity look like and what does it entail? As he notes, "What is the best option for your business? Only you know that answer… I will give you some variables to think about and try to weed through some of the misinformation out there. These will only be a few of the variables you need to think about… Nobody has all the answers on every variable for you and your business. Everybody has different considerations and needs. That's why they're called variables. You need to carefully think through some of the variables I'm going to give you and why they're important." He then goes on to review the various things that need to be evaluated as a shop considers delving into the world of ADAS repairs and maintenance. These include the necessary mindset, the question of just how much of an ADAS service menu you want to offer, the space required to perform this service (it is considerable), the human resources/talent required to properly perform these services and the equipment investment involved in jumping into this are of service. It is a great overview and recommended reading for any shop considering a move into this service area. Essential Equipment in ADAS Service As we like to say, when it comes to ADAS recalibration and module reprogramming, there are many different ways to perform the service – OE tooling, aftermarket tooling, etc. But, no matter the method chosen, the one common denominator is the need for stable power on the vehicle when performing these service tasks. In the case of static (in the shop) ADAS recalibration, most procedures are done with the key in the on position and the battery would drain very quickly if an auxiliary power supply weren't connected to it.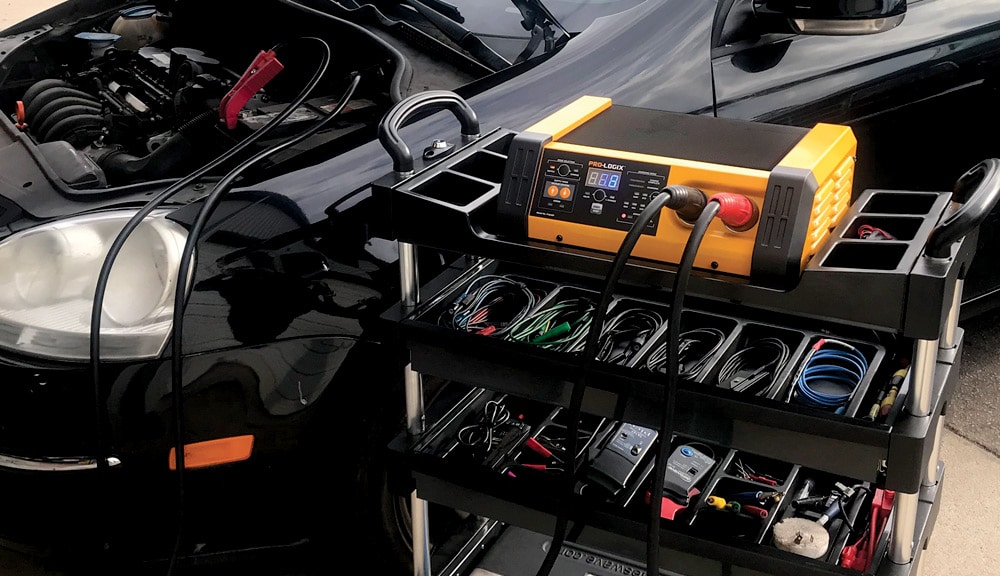 But what should you use? PRO-LOGIX offers a variety of power supply/chargers ideally suited to support advanced vehicles system applications, such as ADAS recalibration. In most cases, our PL2320 12V Power Supply and Charger, provides plenty of power (0-20A on demand to maintain system voltage at 14.1V) for recalibration. Its advanced microprocessor-controlled technology delivers exceptionally clean power and fast load responsiveness, providing an ideal environment in which to perform recalibration. If your goal is to utilize a single tool for both ADAS re-calibrations and module reprogramming, our PRO-LOGIX PL6100 is the best option to choose. With 0-100A of power available on demand and the ability to dial in your desired voltage environment from 13.1-14.9V, it is as versatile as it is powerful. Have you adopted an ADAS solution? What surprises did you run into? How did it change they way you approached mechanical repairs, if at all? Did it impact the training needed by your team? We'd love to hear about it in the comments below.