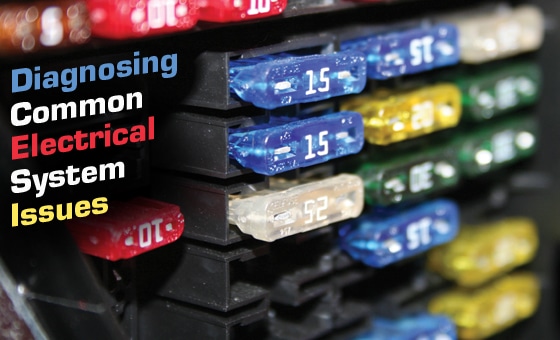 In this article, the fifth in a series identifying resources related to specific vehicle electrical applications, we have pulled together a number of reference articles related to overcoming difficult-to-diagnose electrical system issues. This article is a follow-up of sorts to the first article in this series, which we posted about a year ago.
Gary Goms, author and contributor at AutoCarePro News, is someone who we turn to often for in-depth analysis of automotive diagnostics. In this article, Gary provides a detailed review of starters, their construction, common failure modes and their interaction with the rest of the vehicle electrical system, such as the battery and vehicle charging system.
https://www.autocarepro.com/Article/109335/diagnostic_solutions_starter__battery_diagnostics.aspx
Dave Hobbs knows his way around vehicle electrical systems and has been a contributor to many trade publications and web sites, including Scope It Out, the Diagnostic Newsblog powered by AVI. In his most recent article, Dave delves further into parasitic drains, including a list of suspects for which electrical components of the vehicle are the most likely culprits causing these drains.
https://www.diagnosticnews.com/featured/parasitic-battery-drains/
In his technical video series on SearchAutoParts.com, The Trainer, Peter Meier has many useful how-to videos related to diagnostic troubleshooting and this one is no exception. In this new video, Peter reviews three different methods for identifying the source of troublesome key-off parasitic drains on vehicle batteries.
We suggest keeping these handy reference articles/videos bookmarked for future reference. You may want to consider following these three contributors for up-to-date tips and troubleshooting techniques. It may come in handy when the next vehicle with mystery electrical problems pulls into your shop.