"As we planned our big move from the West Coast to the East Coast, by way of a 30 day camping road trip, I picked up a Jump-N-Carry JNC300XL, just as a precaution. Our car was 10 years old, the battery of unknown provenance, and we planned to use the 12V accessory plug to power a low-voltage refrigerator for most of the journey.
As the journey progressed, I quickly noticed that our old battery was not up to the task of keeping the refrigerator running for long periods of time. With a combination of periodic running and ice blocks I was able to maintain operation until one fateful night.
We were camping in a remote campsite near Glacier National Park. There was a cold snap overnight and that was enough to have the battery crank its last crank. In the morning, it was dead. The JNC jumped the car without issue.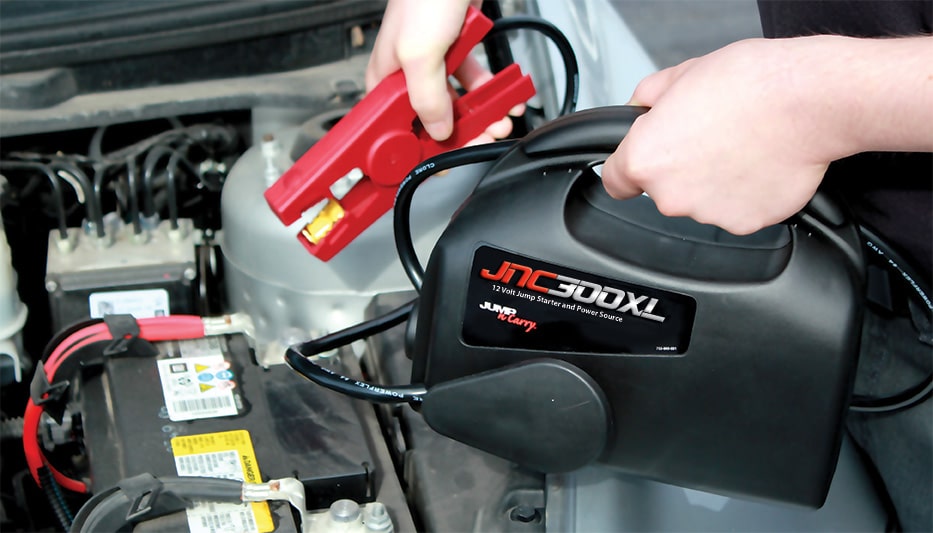 We had reservations for the Going-to-the-Sun Road, one of our most anticipated experiences of the trip, so rather than deal with the battery immediately, I put my faith in the JNC and headed into the park. That little pack jumped our car another 5 times through the day before I finally made it to a NAPA to replace the battery.
The JNC saved our bacon, saved our trip, and made me vow never to leave on another trip without it. Five years later, it's seen a lot of use and is an indispensable part of my kit."
Bill
Houston, TX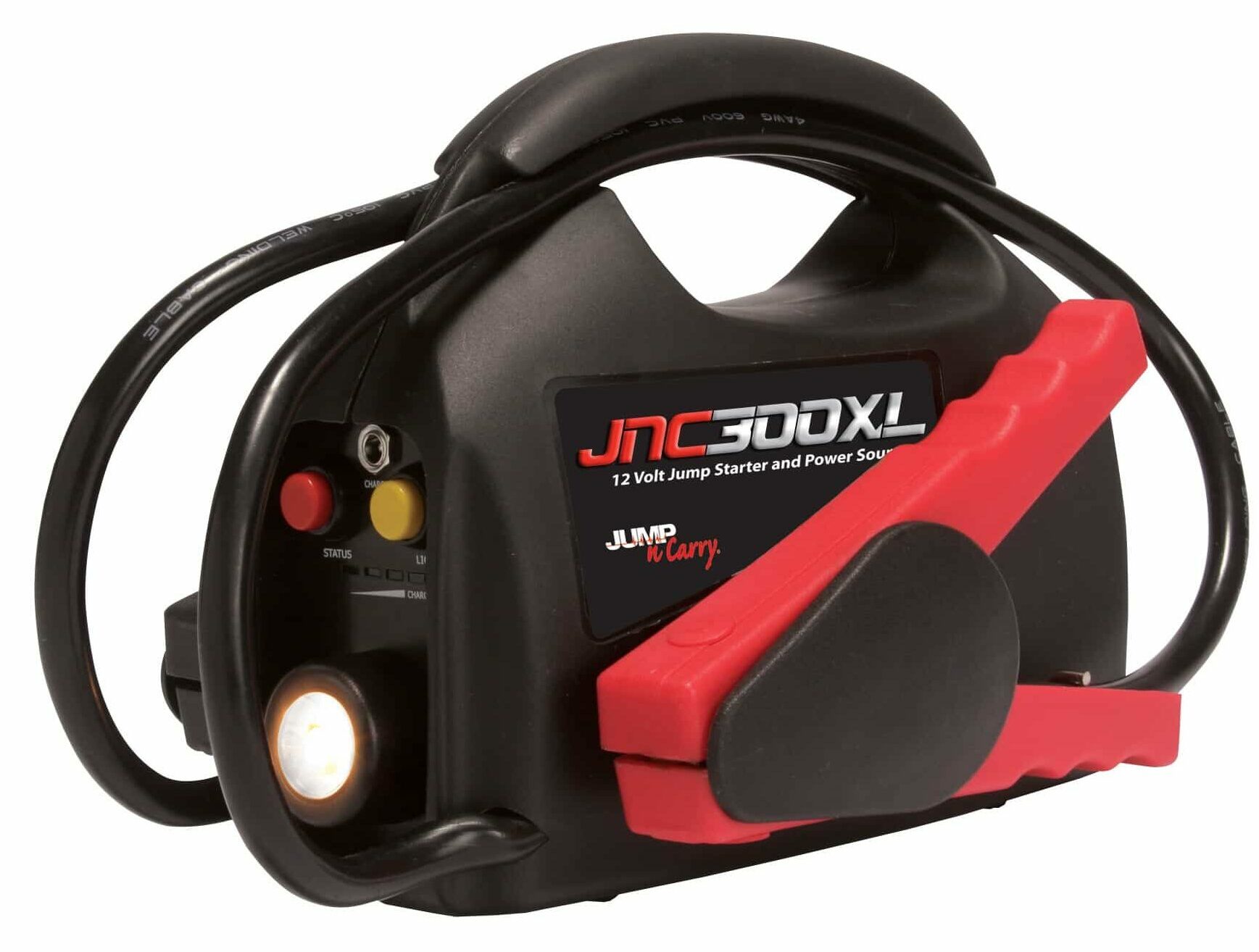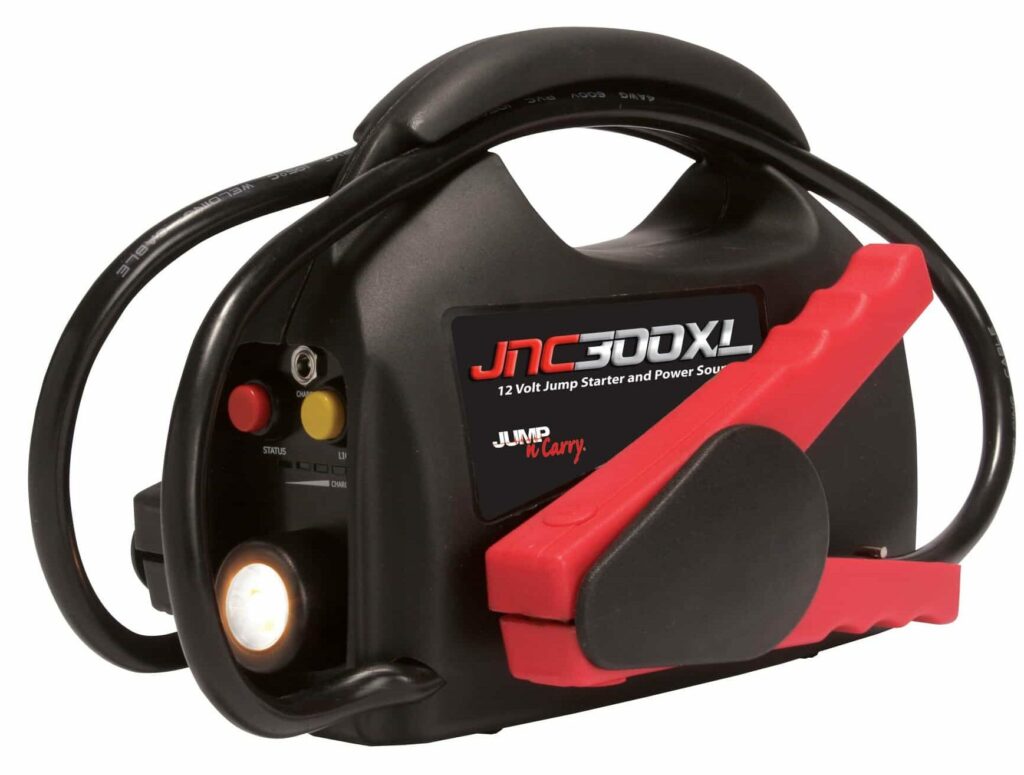 900 Peak Amps

225 Cranking Amps

27″ #4 AWG welding cable leads

Full-size clamps to penetrate battery corrosion

LED battery status indicator

High intensity work light

Grip-Lock clamp storage

DC outlet to power 12 Volt accessories

Includes wall charger

1 year limited warranty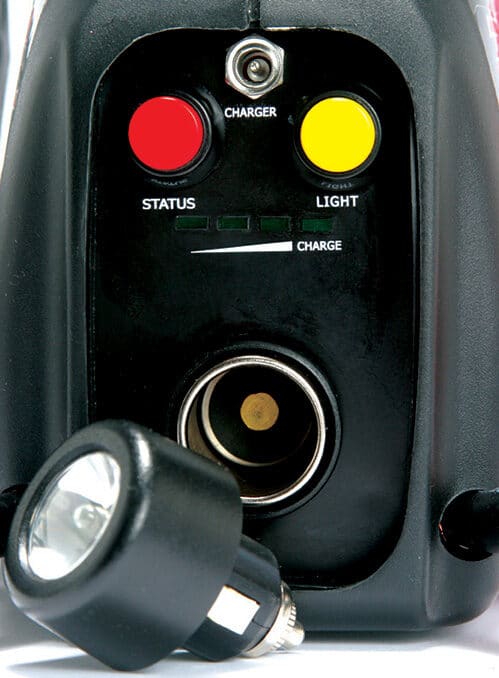 12 Volt Power Outlet located
behind the flashlight.