"I've been a tow truck operator for 19 years. In that time, I've done all types of recovery and roadside work. I have owned many jump packs over the years, but I have had one for the last ten (10) years. I will say that better – I have been using the same JNC660 for ten years and it has never been serviced. I changed a positive clamp on it, but other than that, it's been the same battery all that time.
I'm sad to say that it finally gave up on me and it doesn't owe me a thing. I've made thousands of dollars with this thing. Literally, thousands of dollars. I'm going to have it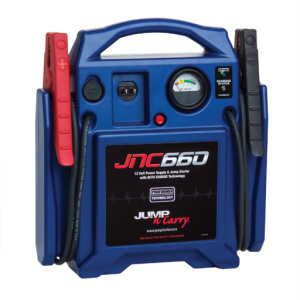 repaired. I don't think it's the battery either. I believe I shorted it out by leaving the cables laying on my steel car carrier and the cables I replaced were not original, so they were making contact. My fault.
I recently purchased a brand new one in the meantime. I trust no other pack in this industry. I will have my trusty pack serviced and onward to many more dollars. Thank you for such an awesome tool!"
Jonothan W.
Stockbridge, GA