When it comes to vehicle reprogramming, there is one constant, and that is the need for a stable voltage environment to ensure a successful reprogramming event. No matter what your reprogramming tool of choice is, be it OE tool, aftermarket tool or pass-through device, each OE has a recommended target system voltage in which the event should take place. Not surprisingly, they tend to vary from make to make, and even can vary from model to model within one manufacturer.
When we introduced our flashing power supplies, Models PL6100 and PL6800, at the end of last year, we began seeking information related to the recommended specifications for reprogramming voltage environment by manufacturer, but we could never find a resource that pulls this information together in one easy piece. So, we worked with Tanner Brandt, Diagnostic Technician and Technical Trainer, to assemble the table below with specified OE voltage environments for successful reprogramming.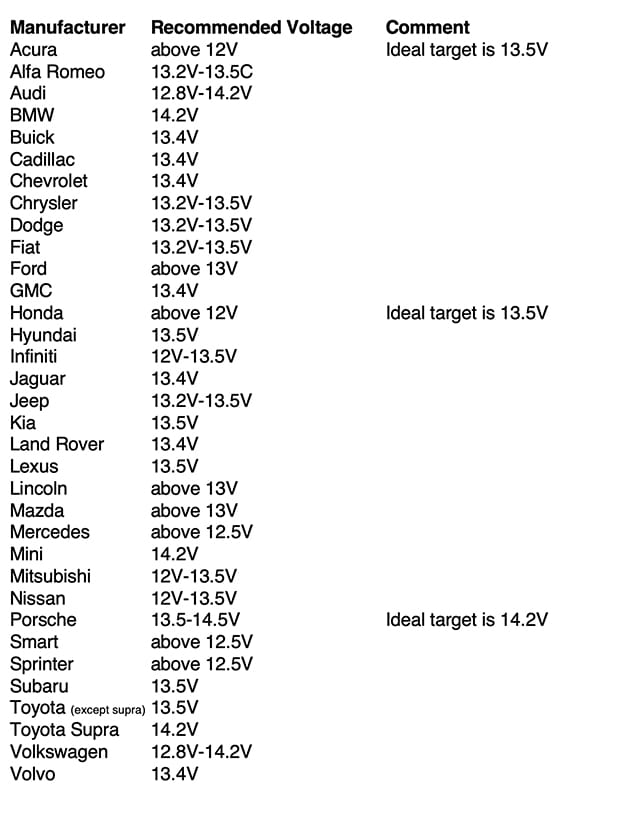 *Note:  Most OEM's also now have a recommendation that the vehicle module temperature   must be no higher than 68F. It may be necessary to cool the vehicle down prior to programming.                           
*Note:  Data provided is current as of June 2020.
We hope that you find this reference chart useful.  You can also download it here for later reference or to print and post to your diagnostic workstation.