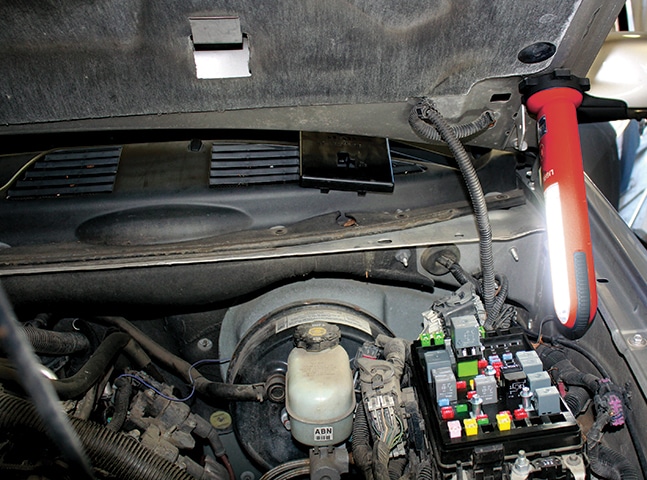 Here's a great reminder about the importance of ensuring that everything removed from the vehicle during a repair or service is reinstalled prior to sending the vehicle on its way. Glenn from Texas shares the story of a Ford F350 brought in for a no-crank complaint and a suspicious noise coming from under the hood, even with the key off, which he could tell was the sound of a relay. As you might expect, he immediately started looking for signs of electrical system damage and it didn't take long. The fuse box no longer had its cover in place. He goes on to emphasize the importance of making sure the fuse box is returned to the vehicle and properly reinstalled. Again, a great reminder. Check out the story below for the full details: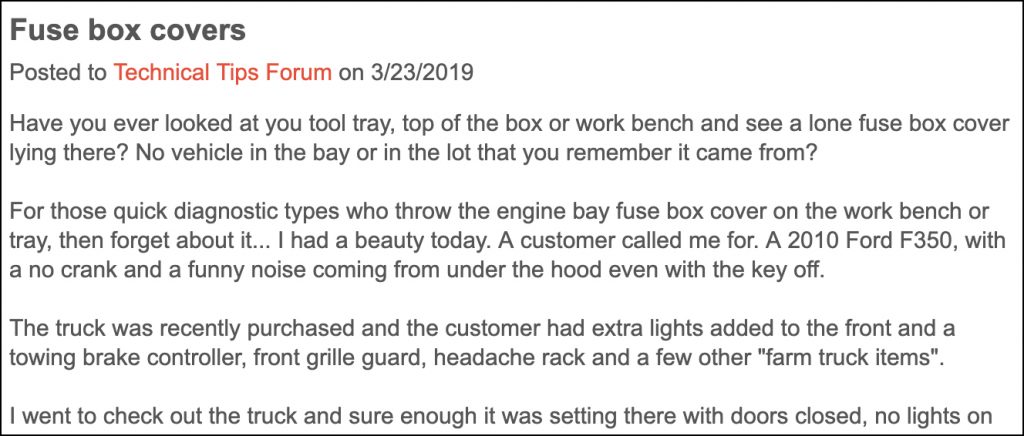 We've met many technicians who use a bin to collect everything removed from a vehicle during a repair, allowing them to quickly and easily see if a specific part or fastener was not returned to the vehicle. How about you? What is your trick to avoid such a fate? Hit us up in the comments below – we'd love to hear from you.
To see the original post at www.iATN.net, click on the above screen shot or click here. To access additional forum posts or participate in the discussion requires a membership with the site. There are several membership options available, about which you can learn more here.
About iATN
The International Automotive Technicians Network is the largest network of automotive repair professionals in the world: a group of 80,000+ automotive professionals from over 160 countries. The members of this group exchange technical knowledge with their peers around the globe, sharing 1.8 million years of experience. iATN has been proudly serving the automotive service and repair industry and the needs of professional automotive mechanics around the world, for over 15 years.