The new 4-bank 6/12V 5A Battery Maintenance Station, Model No. PL4050, from SOLAR enables charging/maintaining of four batteries simultaneously. It features four independent charging channels delivering 5 amps of charging power each, three 12 Volt capable and one 6/12 Volt capable.
Combining fully automatic operation and the ability to properly charge Flooded, AGM and Spiral Wound batteries, the PL4050 provides the precision, effectiveness and versatility needed to meet the needs of mechanical repair shops, collision repair facilities, fleet operations, marinas and consumers. Each channel is fully independent, so a problem battery on one channel does not impact the rest of the batteries under charge. This also allows charging of any combination of battery types across the four channels, as the battery type is selected uniquely for each channel.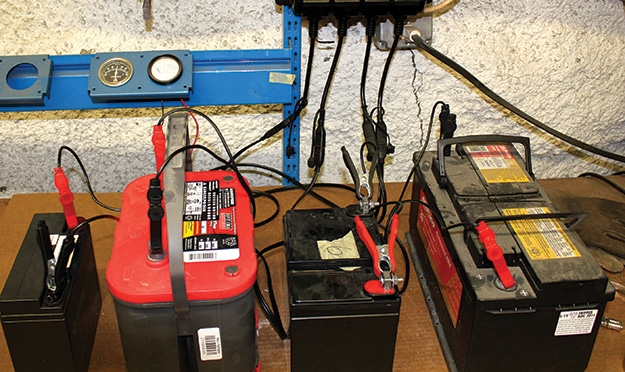 Like all PRO-LOGIX charger/maintainers, the PL4050 executes a multi-phase charging routine to bring batteries back to full charge and then switches to an enhanced maintenance mode to provide optimal battery maintenance, whether a battery is left on it for days, weeks or months. The enhanced PRO-LOGIX maintenance routine makes this a perfect tool for collision repair facilities, retail battery operations, marinas and consumers with seasonal use vehicles.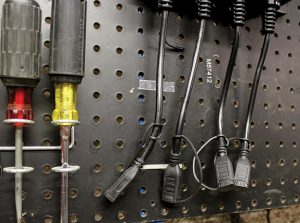 The PL4050 adapts its approach based on the needs of each battery it services. Such adaptations can include activating a soft start mode on deeply discharged batteries, a battery repair mode on older/distressed batteries and temperature compensation to ensure a proper charge even when charging in extreme temperatures. It also features a forced start activation sequence that enables it to charge even a totally dead battery.
The unit comes equipped with four sets of standard length clamp accessories (replacement part PLA61). It also has an available 10' extension cord (PLA62) and short length clamp set (PLA63) and ring terminal kit (PLA64). The short length accessories should only be used with the extension cord. The extension cord and accessories extend the unit's output to reach batteries in vehicles that cannot be brought closely to the Battery Maintenance Station.
Charge Smart, Charge Safe with SOLAR