The world of electrical system diagnosis is both wide and deep. Today's successful technician needs to have both a breadth of knowledge across many makes and models as well as specific knowledge about component function, the way different system components interact and the way these systems command and control their operation. It's not an easy task keeping up with it all. Judging from the sheer quantity of trade publication articles and the number of related courses at events such as the KC Vision Show, this is an area of vehicle service that is complex, wide ranging and virtually bottomless. With the hope that we can deliver some useful resources to your digital doorstep, we're going to delve into some recent articles on the topic in this month's article.
Primer on 12V Electrical System Diagnostics
This article by Jeff Cox, on VehicleServicePros.com, is a great starting point as we dig into vehicle electrical system diagnosis, starting us out with a wide angle overview of this area of vehicle repair before we dive into specific areas of focus within the system. His article hits on many points that will be familiar with our regular readers, particularly the interconnectedness of the different components of the system. And, he makes a great point about how this area of diagnosis and repair isn't going away anytime soon, "With so much focus on electric vehicles (EVs) and high-voltage batteries, we must not forget that the 12V system is still the most common [electrical system architecture] and will remain a critical component on many vehicles in the future."
Cox covers the three key system components, starting with the battery. As he notes, the battery "is the lifeblood of the electrical system" and he breaks down the four primary low voltage battery types (standard flooded, enhanced flooded, AGM and lithium) used in today's vehicle starting applications. He also addresses the fact that the 12V battery is actually a 12.6V battery (12.8V for AGM batteries). He moves on to address the alternator next. He covers recent updates in alternator design and identifies a few basic testing steps to check alternator function. He covers the importance of the alternator properly converting the AC current it generates into DC output, noting that a tech should never see more than 0.5V AC ripple from a properly operating system. He finishes with the starter, describing its role and its method of operation. As with the alternator, he introduces several simple checks a tech can use to confirm proper starter function, including several voltage checks to ensure the starter is both receiving power from the battery and powering up (accepting/consuming power) properly.
It's a perfect introduction to today's subject area and we definitely recommend checking it out.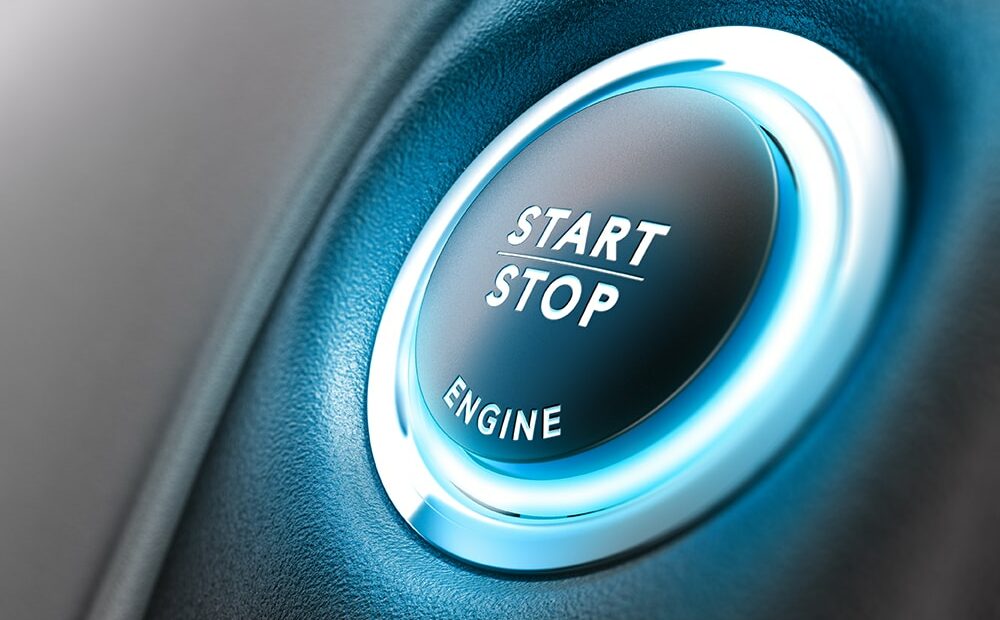 What Do We Need to Keep in Mind When Applying These Concepts to Stop-Start Systems?
Stop-Start vehicle electrical systems have the same general composition as traditional systems, but have some critical differences in terms of operation that can cause diagnostic stumbles if a tech isn't well versed in their finer points. As Andrew Markel points out in this article on UnderhoodService.com, "When trying to resolve a complaint, code or no-start/no-crank condition on a stop/start vehicle, it is essential to know how the system operates."
Like our first article, Markel identifies the key system components. But, here he delves into the various ways Stop-Start Systems command and control the various components and their interaction. Although it is done at a 10,000-foot level, he hits on key aspects of system design. For instance, as it relates to battery and power management, he notes, "…These constant checks prevent the engine from being stopped and the battery not having the power to restart. Some manufacturers call it a battery or power management system but whatever its name, the goal of the system is to balance the load on the alternator and battery."
 He also brings another component into play, the HVAC system. "You may not think that the HVAC system would be connected to a stop/start system on a vehicle, but even a cabin temperature sensor can deactivate a stop/start system." This may seem obvious, but it provides a great example of how these systems need to manage more inputs as they determine their functional paths. He also addresses how these systems communicate, which is another critical aspect when it comes to diagnostic efforts: "The power control module might [be] connected to the vehicle with a simple LIN, SCP or UART network. On some late-model vehicles with a stop/start system, the module connects to the vehicle with a faster CAN-Bus network."
Although it's a relatively short article, it packs in a ton of information.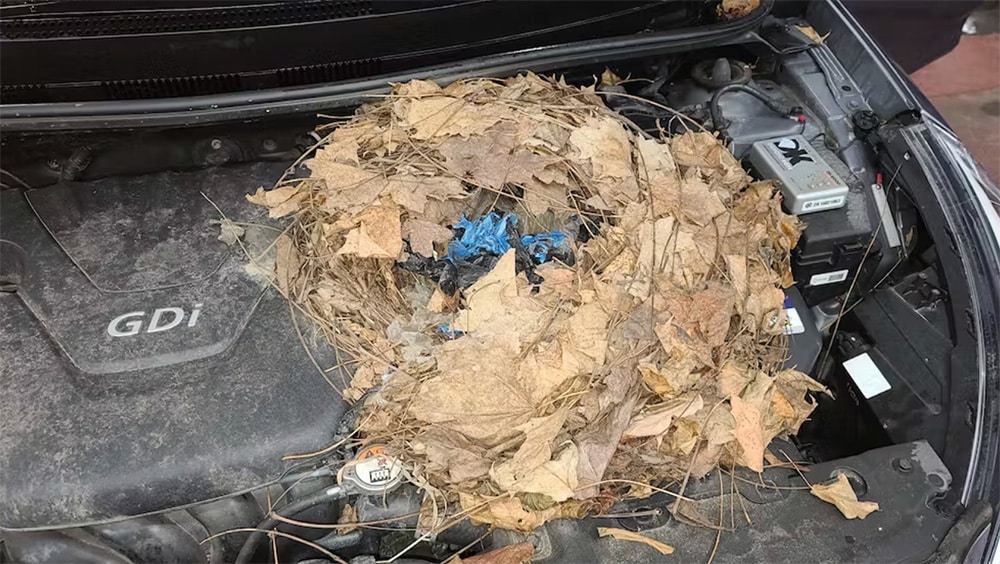 No Crank/No Start Diagnosis
Now, we move from a whole different type of system design to delving into diagnosis and repair of a specific key system component/function. In this article by Jeff Taylor, on AutoServiceProfessional.com, he walks the reader through the diagnostic process to sort out a no crank/no start complaint. As he notes, "Typically, the no-start/no-crank diagnostics will follow one of three paths: a dead or weak battery, the starter motor solenoid clicks but the starter motor doesn't function, or the starter solenoid doesn't receive a "crank the engine" command voltage signal."
He then walks through his diagnostic process, starting with a review of relevant TSBs, a visual inspection and testing of the battery. He then moves into checking that the starter solenoid is getting the proper activation signal. Here he talks about the ways the system can send the signal, where it would originate and how various modules could impact both the sending and the receiving of that signal. He uses the example of the F-150 system design to illustrate just how complex it can be.
He finishes by addressing how to diagnose an inoperable starter, starting with voltage drop tests to ensure that the starter is getting the power and ground it needs to function. He also identifies known cable/connection issues, both in general and on specific vehicle makes and models. He wraps by noting how seemingly unrelated DTCs can impact the starting function and the importance of identifying and resolving those when trying to address a no crank/no start complaint.
It is a very good dive into no start diagnosis, with a good balance between providing a lot of information with a fairly high level of detail while avoid getting too far in the weeds or turning the article into a textbook.
Always Start with the Battery
We've been writing this blog for many, many years. Over time, several common themes have emerged. One of the most prevalent themes is, "always start by checking the battery" and "don't overlook the battery as a possible source of the problem." Another is that the battery and its state of charge (SoC) can be impacted by virtually any other area/component in the vehicle.
This TSB, on AutoServiceProfessional.com, which we will end with, provides a good illustration of both themes. It deals with battery voltage issues on certain GMC Sierra models, but really could apply to any late model vehicle. Here's the money line: "Some customers may also comment on a weak or dead 12V battery after sitting for 10 days or more, low battery light on, or battery low start vehicle message displayed. The cause may be that the front camera module (FVCM) will lock out during a power up or power down cycle, preventing functionality. The lock out leaves the module powered on and will drain the battery if the vehicle sits for an extended period of time."
Essentially, the TSB calls for a module reprogram, but only after proper battery voltage is confirmed. It specifically notes that reprogramming shouldn't be initiated until the battery is fully charged to 12.6V+.  It's a great capper for this electrical system diagnosis article, showing how one issue can cause so many other issues in the electrical system.
As always, we hope that these resources are helpful for you and that they identified ways to help you save time or save a headache when it comes to future electrical system diagnosis. Our goal with these articles is to pull together a bunch of resources on a specific topic or service area and, hopefully, save you the hassle of digging through a bunch of different magazines and issues to get the answers you need.
Have you ever encountered a strange no crank/no start complaint that took some serious sleuthing to successfully resolve? Or had to modify your diagnostic procedure when diagnosing a Stop-Start system because the way the system operated was just too different from traditional systems for your standard process to be useful? We love to hear about it in the comments below.