Well, everything I have needs new batteries in them: lawn mower, tractor, motor hoist. It has a snow plow pump to lift and lower motors. I use my ES2500 to start them all and when I need the motor hoist, I hook up the ES2500 and hoist away.
One day, the alternator on my '78 Cutlass went out and I had to tie my ES2500 under the hood to get to the parts store for a new one and the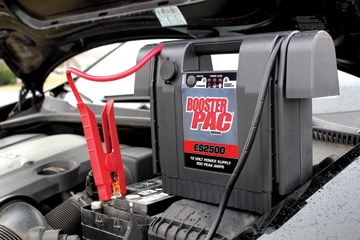 n home to change it out (worked great for that)! I've also used it a few times to help people out at the shopping center when they left their lights on.
I always keep it in the trunk of my car – I never leave home without it!
Dave
Belleville, Ontario
Cutlass Photo provided by Nathan Abplanalp via Flickr.com Creative Commons.