Occasionally, we are asked what we mean when we say that the batteries used in Booster PAC and Jump-N-Carry jump starters are specifically designed for vehicle jump starting. The answer to this question is the most critical element of why our jump starters are powerful, reliable and durable.
Many jump starters utilize batteries originally designed for the backup power / power supply industry. These batteries are designed to provide a relatively low amount of power over an extended period of time, such as when the AC power to a building or cell tower is interrupted and critical systems must be kept powered until AC supply resumes. So, low power over a long period of time is what they are specifically designed to deliver. As a result, they are ill suited for jump starting, since the jump starting application requires a relatively large burst of power over a very short (< 3 sec) period of time.
This has numerous implications for the design and construction of the battery. For instance, the intercell connections that join the various cells together to form a single battery must be robust enough to pass that high current through without excessive heat or damage to the battery itself. Other important enhancements include a thinner plate design so we can pack more plates into the battery for greater power, a high lead purity level in the plate for increased power and longer shelf life and enhanced chemistry to support the greater power potential of the battery.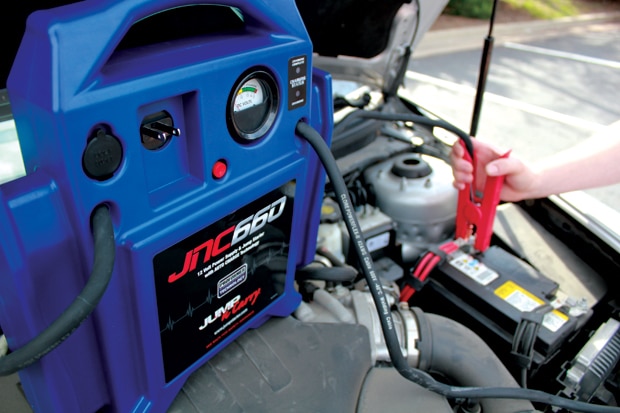 When it comes to the starting power and durability of a jump starter, the most critical component driving that performance is the battery inside. Our ES Series, Clore PROFORMER and X-Force batteries are specifically designed for use in vehicle jump starting applications – they provide extremely high power output, extended cranking power and a long service life. That's why they can stand up to years of day-in, day-out professional use.
Bet on the Battery – It Makes All the Difference
#everytime