Here at Clore Automotive, we have been a member of NASTF for several years, supporting their mission to serve as a bridge between automobile manufacturers and the service industry. In a recent committee meeting, several of us tool and equipment manufacturer participants suggested that it would be good to include a quick shoutout for NASTF and their efforts in our communications. In the last few years, they have completely revamped their website, updated the SDRM section of their site, and formed a partnership with Diag.net to publish a Service Information Request (SIR) clearinghouse to make it easier for technicians to understand what OE information and access issues are being addressed. The clearinghouse allows members to open new SIRs when issues need to be addressed with the OEs.
NASTF is a tremendous resources for today's shops and technicians. There is no cost to join and participating can yield many benefits.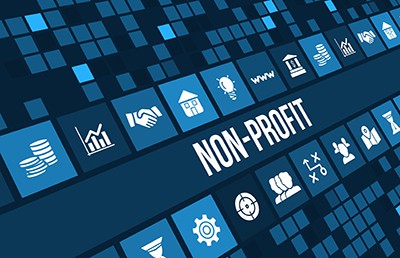 Who We Are: The National Automotive Service Task Force (NASTF) is a not-for-profit organization established to facilitate the identification and correction of gaps in the availability and accessibility of automotive service information, service training, diagnostic tools and equipment, and communications.
What We Do: Since 2000, NASTF has served as a cooperative effort among the automotive service industry, the equipment and tool industry and automobile manufacturers (OEMs).
In 2008, NASTF launched the Secure Data Release Model (SDRM), which allows registered Vehicle Security Professionals (VSPs) access to security sensitive information related to automobiles, i.e. key codes, PIN numbers, immobilizer reset information, etc., while protecting the safety and security of consumers and the integrity of automobile security systems.

How You Can Get Involved: There is no cost to participate in NASTF, which is open to professional auto service technicians, shop owners, service writers, OEM service employees or any other automotive industry professional.
NASTF's continued success is due in large part to its five volunteer teams:
Vehicle Security
Service Technology
Education
Heavy Duty
Communications
These teams are comprised of NASTF members from all sectors of the automotive industry. Each team has three online calls per year to discuss NASTF's projects and crowdsource solutions to industry challenges. Team membership is open to any current NASTF member. To join, simply create a free profile on NASTF's website and select the team(s) in your customizable list of preferences. This will add you to the roster and ensure you receive meeting invitations, call minutes, and up-to-the-minute news alerts.
In addition to the teams, you can also customize your account based on your industry role and the brands you service. This allows NASTF to send you personalized, relevant information.
Questions? Comments? Feel free to message us anytime at [email protected] or by calling our help line at 810.289.4809.
About NASTF.org from their website:
NASTF.org is your one-stop source for OE repair and tooling information. Whether you are a repairer, automaker, educator, tool maker or information provider, your account will allow you to customize the information you receive to best meet your needs. By creating a free account, you will be able to access NASTF's library of service information links, submit SIRs, dialogue with other members, and receive up-to-the-minute updates from OEMs.