"I was assigned a call in downtown San Diego at an underground structure. It was a reroute from another provider, which couldn't pick up a new BMW that was involved in an accident because of the low clearance.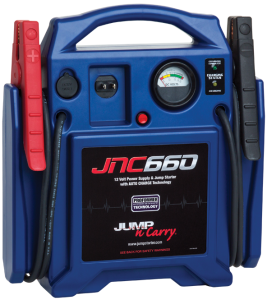 I parked my flatbed truck on the street and walked inside to assess the situation. I noticed that the owner had left the blinkers on for a long time. I went back to get my brand new jump box, hooked it up and the car started right up, so I drove it out and on to the flatbed.
Long story short: I earned more than the cost of my box the very first time I used it. Some guys don't want to invest in high quality tools and use whatever the owner provides. NOT ME.
Thanks JNC!"
Arnulfo
San Diego, CA