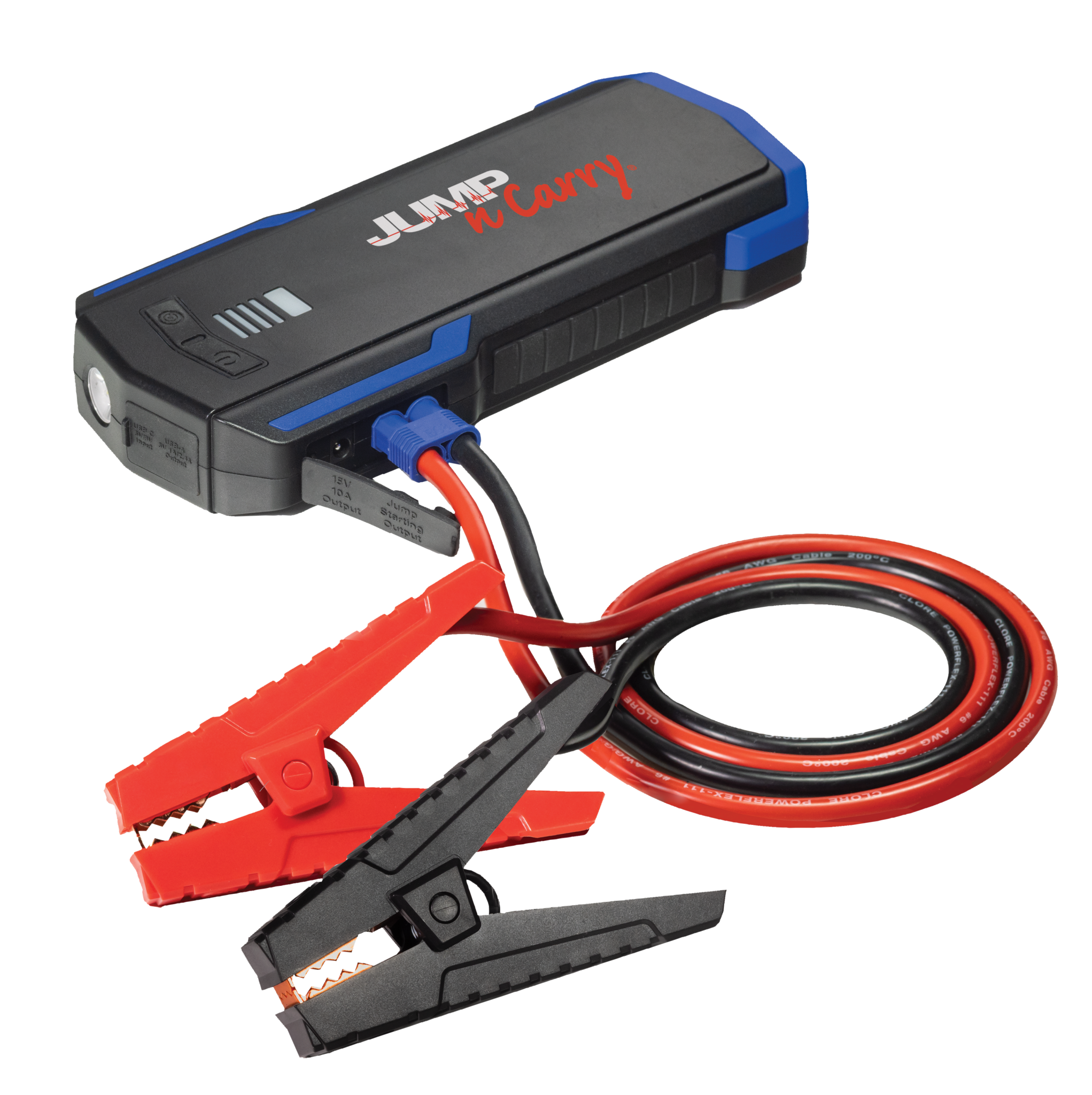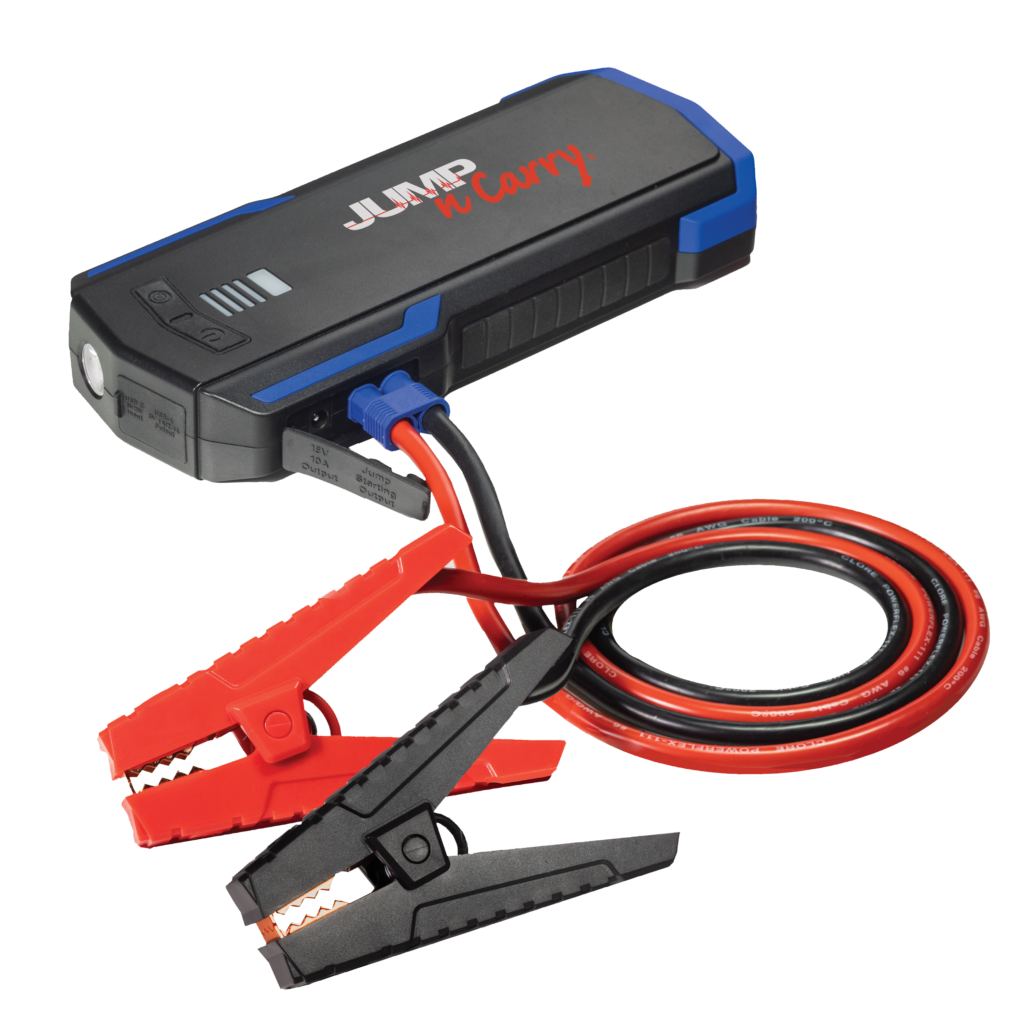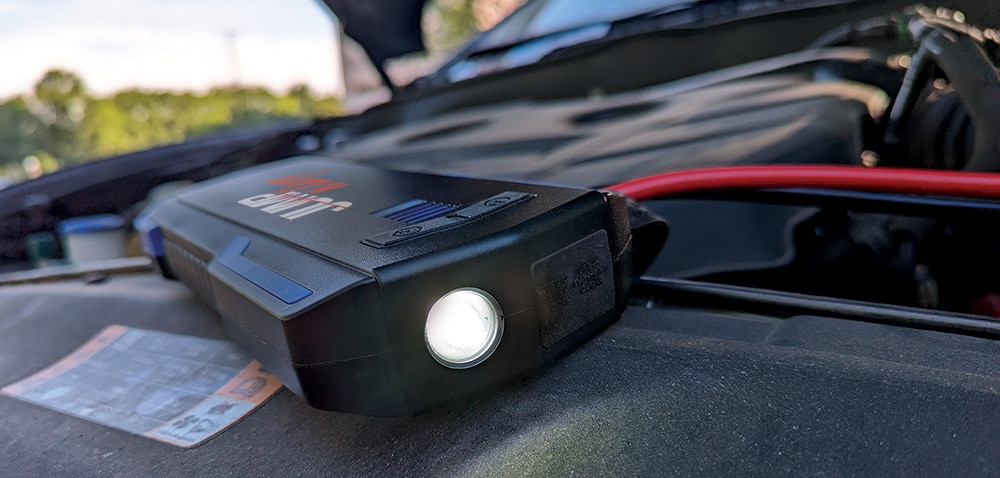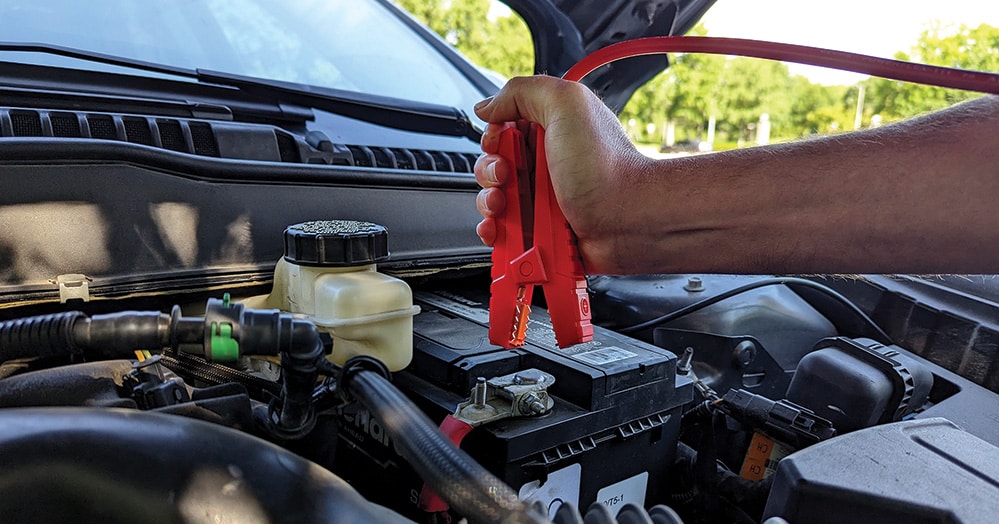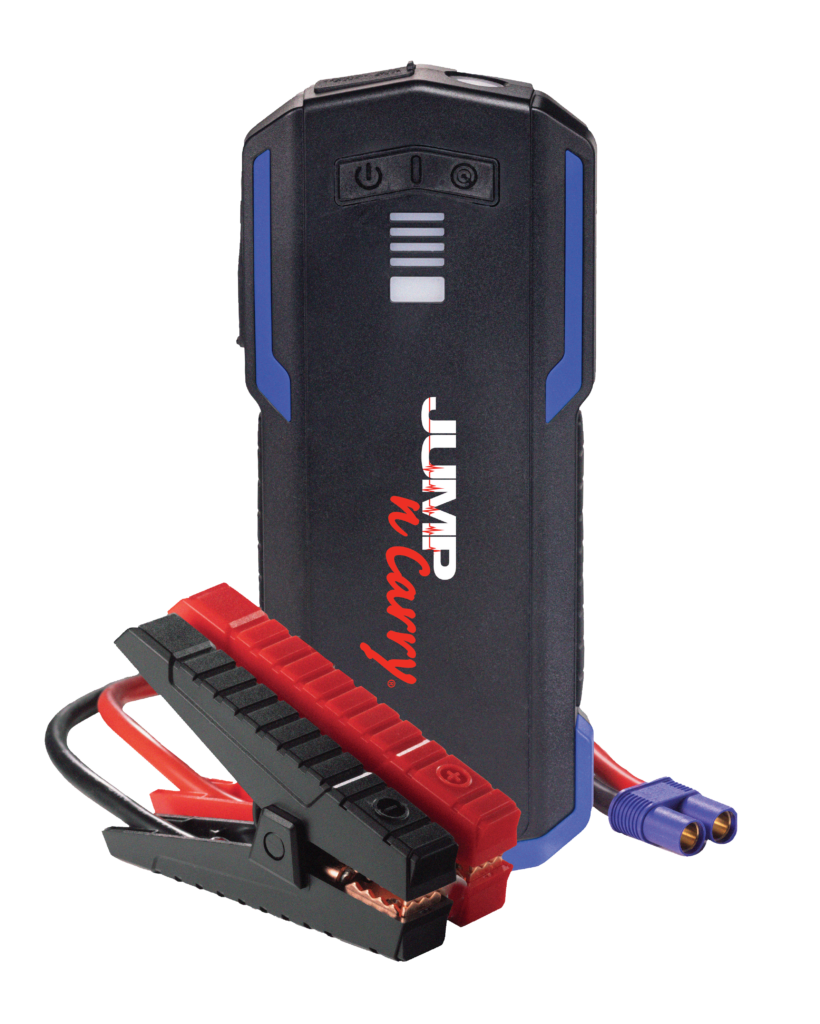 We are excited to announce that we will shortly be shipping a next generation Model No. JNC345, 12 Volt Lithium Jump Starter. The new version features an even more robust Clore PROFORMER lithium battery, a new charging system and a new storage pouch.
The JNC345 is an ideal shop tool, combining extreme jump starting power with numerous features that deliver utility, convenience and safety, including UL2743 safety certification, USB outlets to power small electronics, 12 Volt power supply capability and a high intensity LED work light. Its higher capacity makes it a great option for larger vehicles, extreme cold weather starting and starting longer cranking vehicles, such as diesel starting.
Delivering 550 Start Assist Amps of starting power, the JNC345 can tackle a wide variety of starting tasks in numerous application environments, including automotive, marine, light truck, agricultural and fleet starting. It can start most V8 engines up to 10L gas engines and 10L diesel engines. It also features the ability to jump start totally dead (0.0V) batteries – simply confirm that you have made a proper connection and press and hold the override button to force the unit on. It's that easy.
The JNC345 incorporates numerous features to make jump starting safer for the operator and vehicle being serviced, including reverse polarity protection, backfeed protection, over-voltage protection, short circuit protection and overheat protection. It is certified to comply with the UL2743 lithium jump starter safety regulation.
The JNC345 features two USB outlets to power small electronics. Also included is a 12 Volt Female Adapter, allowing the JNC345 to power accessories from its 10A DC output or be used as a memory saver when changing out a vehicle starting battery. It features an LED work light for use in nighttime starting or other emergency situations. Charging is fast and easy with the included wall charger with USB-C charging cord and its automatic charging routine. The unit comes packaged in a storage pouch for easy transport and storage.
For more information, click here.