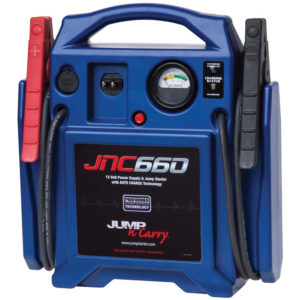 "Hi. Here is my story. My daughter asked me to boost her Hyundai Kona electrique car. I told her it was impossible to boost your electrique car! But, I just boost the little 12 Volt battery. And the car started to run. Wow! Was I surprised! 
I did that with my JNC660."
Gilbert
Granby, Quebec
Editor's Note:  It comes as a big surprise to most people that all EVs currently on North American roads contain a 12V (low voltage) battery. We covered this in a recent article. If you'd like to learn more, click here.