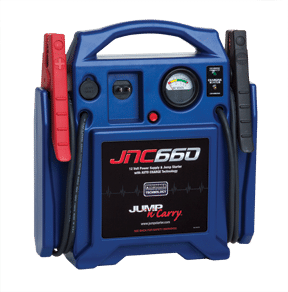 I have had my JNC660 now since 1999 – yes 1999. My father got it for me for my birthday. I have used this jump unit probably a hundred times. It still turns my power stroke over without fail after sitting for many months in the cold… it still performs like it was new. That is unheard of in this industry.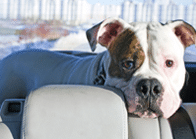 My wife carries our dogs and they bump the dome light switch on all the time so she ends up with dead batteries many times. She uses the JNC a lot. I finally bought her a new one this Christmas. They look very different from mine. They have been improved. Hard to believe, but it is better.
I can verify this story as I still have the receipt… Thank you for a great product. Other jumpers I have seen my friends use don't last a full year. Now they want one like mine. I send them all to you.
Kenneth Snook
Grapeview, WA
Note: While Kenneth's experience is not uncommon, the typical lifespan of a Jump-N-Carry jump starter is 3-5 years, depending on a wide variety of factors.