The BA227 offers a complete testing solution for 12 Volt batteries and systems. It features an operating range from 6.5-15V and a testing capacity from 100-1400 CCA, allowing it to accurately test everything from powersport to Group 31 batteries. Compatible with a wide variety of battery types, the BA327 is designed to test flooded, AGM flat plate, spiral wound, gel cell, start-stop AGM and enhanced flooded batteries. It also enables quick, easy testing of starting system operation and alternator output, allowing technicians to pinpoint the source of system problems.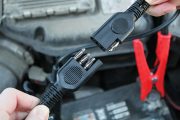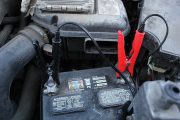 It features 36″ cable leads, replaceable cable ends, temperature compensation and an easy-to-use interface. Like all SOLAR printer-equipped digital testers, it incorporates a counter to track the number of tests performed over a given period of time, allowing the shop to ensure that the tester is being used to drive revenue and enhance customer satisfaction. Its printer uses a standard roll of thermal paper, available from any office supply store, making it easy to replenish.
Tests many battery types, including Start-Stop batteries
12 Volt battery testing
6.5-15V operating range
100-1400 CCA testing capacity
Temperature compensation
Integrated printer
Long 36′ leads
Multilingual operation
Counter function to track tests performed
Replaceable cable ends
Backlit screen for clear viewing in low light
1 year limited warranty
Accurate, Effective Battery Analysis
– that's SOLAR BA Series.
For more information,
click here.