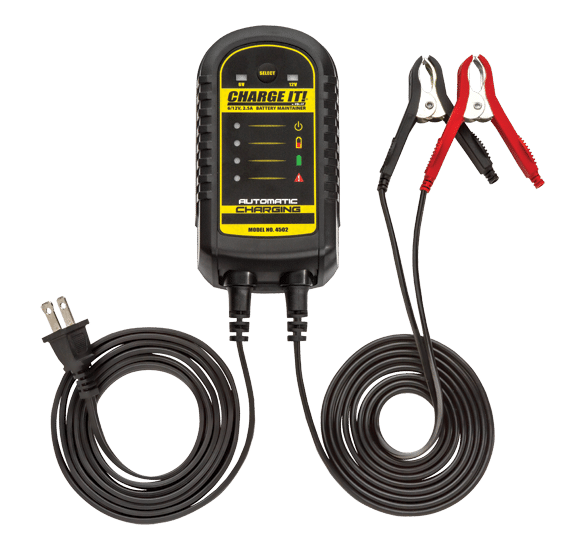 Last month, we introduced the PRO-LOGIX PL2140 Battery Maintainer, which is an amazing new product that offers advanced, full feature operation and control. This month, we turn to the CHARGE IT! 4502, an easy-to-use and economical 2.5 Amp 6/12V Battery Maintainer.
The 4502 offers 6 and 12 Volt operation with automatic charging in either operational mode. When it brings a battery to full charge, it switches to maintenance mode, keeping the battery fully charged until it is needed for service. It contains just one button for voltage selection with everything else controlled by the charger.
Able to be used safely and effectively on all lead acid battery types, the 4502 features a clean, concise display that indicates whether the battery is being charged, being maintained or if there is a charging error such as a reverse polarity connection.
Easy, Safe, Effective… the 4502 from