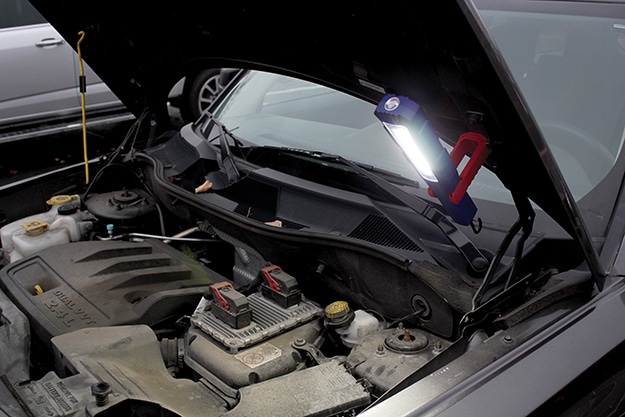 We are excited to introduce our most powerful Light-N-Carry handheld work light, Model No. LNC1841. The LNC1841 features a maximum output of 800 lumens, enough to brightly light work spaces in even the darkest environments and features a wide output angle to effectively light large work spaces.

Model LNC1841 is a 800 max lumen rechargeable COB LED work light. Like all Light-N-Carry work lights, it utilizes advanced COB LED technology for clean, bright and long lasting illumination. It features multiple working modes, including 2 work light modes (800 lumen and 210 lumen) and a 60 lumen SMD focus beam mode. It can run up to 3.5 hours in the high work light setting before needing to be recharged. It comes complete with a 2 amp wall charger and braided charging cable.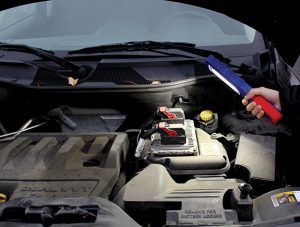 The LNC1841 has a IP54 ingress protection rating to guard against dust and water, making it splash-proof, and features a5 foot impact resistance rating. Its chemical resistant housing will stand up in tough garage environments.
Its 180˚ swivel handle allows easy adjustment and incorporates a powerful mounting magnet to provide stability wherever it is placed. The unit also incorporates two rear mounted magnet for stable mounting in a variety of settings.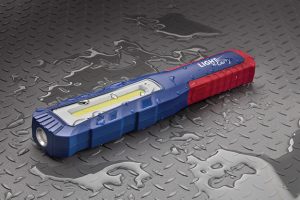 Model LNC1841 comes with a 1-Year Limited Warranty against defective parts or workmanship and includes our famous Repair Service Coupon. If, after the warranty period, your light fails for any reason, safely box it up and ship it to us with the original coupon and a check in the amount shown on the coupon. We repair it or replace it and ship it back to you. Easy – just the way you want it.
For more information, click here.