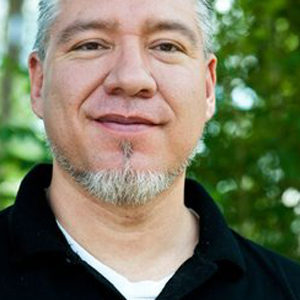 "I run a sole proprietor locksmith business and I bought the
JNC770B
to power up batteries on customer cars. When you go to test a key or program the key fob, the car battery has to be 12V+. Some cars will end up sitting for quite a while (even weeks), when a customer doesn't have the key, and their battery may be very low when I arrive to work on the vehicle.
My locksmith service van has a 2nd battery to run a power inverter. The 2nd battery uses a battery isolator so that the main battery in the engine compartment is never drained. When you start the van, the isolator opens a circuit and allows the 2nd battery to charge. When you turn off the van, the isolator shuts off the circuit isolating the 2nd battery, so it doesn't drain the main battery as described.
There is a wire running from the isolator to the fuse compartment. This is how the isolator switch is energized for the process to work. Unknown to me, it had been damaged when I had the service van towed, so my 2nd battery wasn't receiving a charge.
I showed up at an urgent job where the customer needed a key and I had to use the inverter to cut car keys on my key machine. They lost their keys and were stranded at a hotel. I went to turn on my inverter and nothing happened but a long beep for the low battery warning.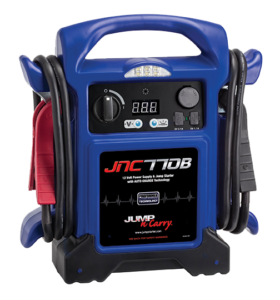 I needed to get my customer back on the road quickly and there was no way to power up the key machine that wouldn't have made it look very unprofessional. I mean I could have run a long set of jumper cables from my main battery, through my driver's window into the cargo area…. but I really wanted them to remain confident in our service and I wanted a fast fix.
Sitting under my workbench right next to me was my JNC770B. Without skipping a beat, I quickly ran the extra long cable on the unit to my 2nd battery also in the cargo area. I flipped the power switch on the JNC770B then flipped the power switch on the inverter. My lights and key machine had power!
I was able to cut the key, program it to the customer's vehicle and get them on the road again very fast. They didn't even know I experienced a slight hiccup, the fix was so fast.
Later, I diagnosed the damaged wire and ran a new one. It's great to know that I can use the JNC like this again if needed! Also, I've used it daily since 2017 to boost customer batteries as mentioned, so I really feel like this product works well for me! I bought a second one, the JNC770R, to keep at home for my personal vehicles and as a back-up to my original, should I lose it or it walks away when I'm not looking.
Thank you Clore!"
John the Locksmith
Rocky Mountain Security Group
Westminster, CO