"Can't rave enough about this well-made device. I'm all about helping people and I love how much I'm able to do that with a compact and easy to transport power pack that makes jump starting a car such a simple task.
I'm not a mechanic, but in my quest to improve my financial situation, I graciously accepted a position with Allstate Roadside Assistance to provide "Good Hands" support to members needing tires changed, replacement gas and jump starts. I'm a trainer and consultant, but have been having horrible financial times lately. I know great technology when I see it and Clore definitely manufactures great technology!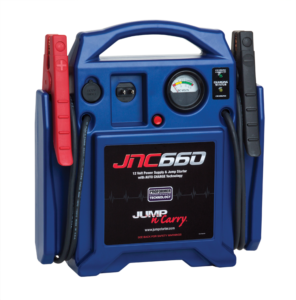 My JNC660 helps me help others. People want to have a problem fixed and get on their way. I can arrive on the scene, assess the situation and have their engine running in a couple minutes versus many more. That allows me to earn more money and, more importantly, helps me help someone be on their way and no longer stranded. I love that.
Thanks for all that you do!!!"
Stu
Belcamp, MD