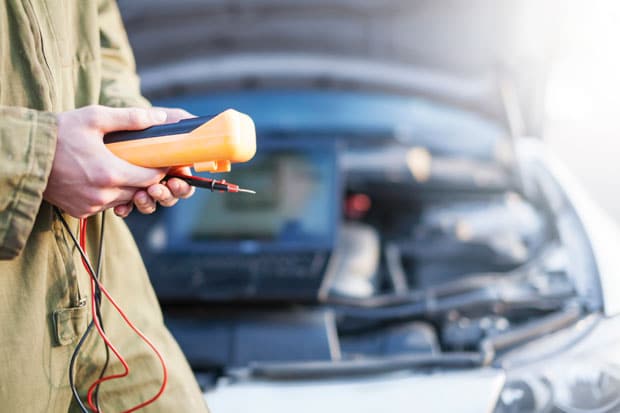 In this month's spotlight, Chris from New Jersey addresses the issue of "noise" in scope capture. In his post, Chris identified some best practices for choosing where to connect to ground for the captures and how the choices you make can impact whether or not you will encounter noise in your capture.
It led to a spirited debate within the iATN community as to how best to ground your scope, whether it be to the battery negative, the alternator, the chassis or to the component ground. Specific instances where each is the best option were cited in the thread. Overall, it was a great discussion.
To see the original post at www.iATN.net, click on the above screen shot or click here. To access additional forum posts or participate in the discussion requires a membership with the site. There are several membership options available, about which you can learn more here.
About iATN
The International Automotive Technicians Network is the largest network of automotive repair professionals in the world: a group of 80,000+ automotive professionals from over 160 countries. The members of this group exchange technical knowledge with their peers around the globe, sharing 1.8 million years of experience. iATN has been proudly serving the automotive service and repair industry and the needs of professional automotive mechanics around the world, for over 15 years.