Here's a very informative video by Justin in California, where he tracks down the root cause of an excessive parasitic drain on a 2019 Dodge Ram 2500 Big Horn. First, he lays out the customer's complaint and the details related to it. He then reviews the circuit operation for these vehicles. Then, he walks us through his diagnostic strategy in a step by step manner, including what he did to quantify the nature of the drain, how it was behaving and how those details led him down the diagnostic path.
It is worth the watch and might save you some time and hassle down the road if you service these vehicles.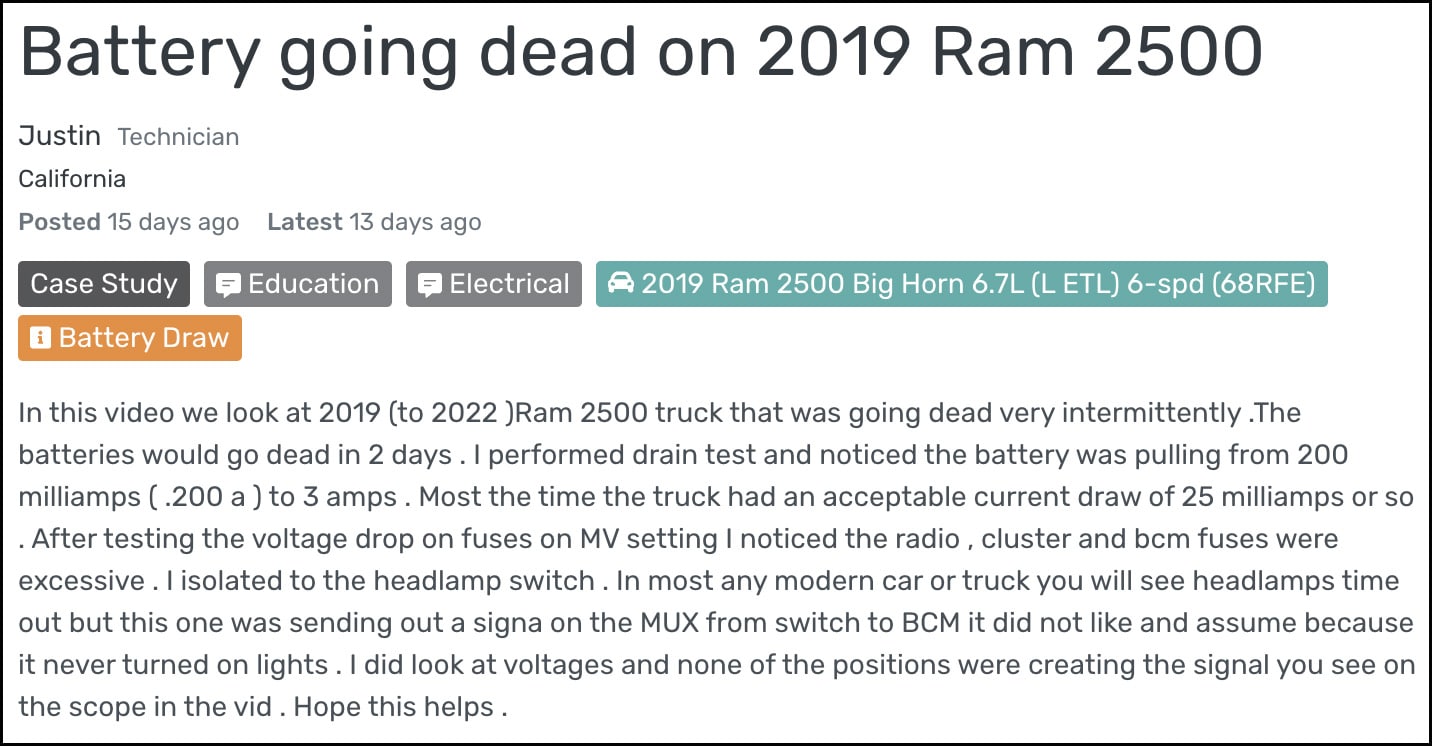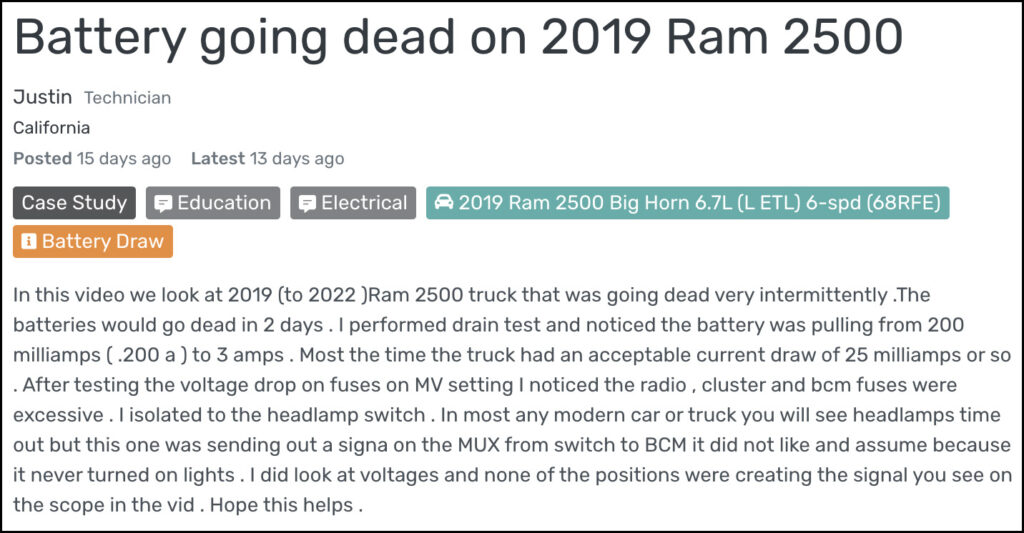 To see the original post at https://diag.net, click on the above screen shot or click here. To access complete forum posts or participate in the discussion requires a membership to the site. There are several membership options available, about which you can learn more here.
About Diagnostic Network
Diagnostic Network is an online community of industry professionals and leading industry stakeholders coming together to create the resource to support technicians of today and tomorrow. With your help, we are building a wide, bi-directional communication path between top level diagnosticians and the leading providers of tools, equipment, knowledge, service information, OEMs, and education solutions in order to provide a deeper understanding of the needs and wants of the top level diagnosticians. We hope to inspire the rest of the industry in order to reduce the ever-increasing skills gap. Learn more at Diag.net