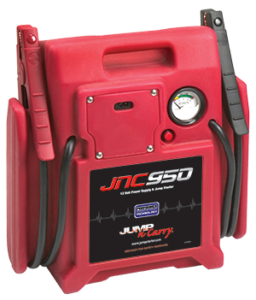 We hear all the time from customers about how they used a product we manufactured to get themselves out of a difficult situation or how our products helped them avoid a difficult situation altogether. One common situation we hear about often is a customer battling a dilemma in a marine setting. In fact, this month's Clore Story is from a customer who used his BA9 battery tester to resolve what could have been a real mess.
One product uniquely suited to marine usage is our Jump-N-Carry JNC950 12V Jump Starter and Power Supply. The JNC950 features a high capacity Clore PROFORMER battery specifically designed to meet the needs of the jump starting application. With its high capacity battery, which delivers high cranking amps and long cranking duration, it is perfect for starting the large engines found in today's marine equipment.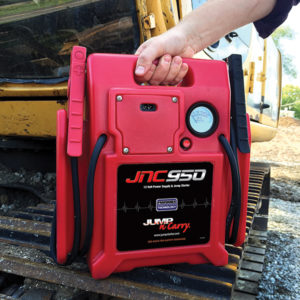 The JNC950 features a heavy-duty case to withstand even the toughest environments and its Industrial Grade Hot Jaw™ clamps easily penetrate corroded battery terminals to transfer maximum power to the disabled system. Plus, it is as convenient as it is powerful, with 46" #2 AWG leads and a built-in onboard automatic charger that enables the operator to plug it in indefinitely, ensuring it always ready to answer the call when needed.
The jump starter for a great day (or a tough day) on the water… the JNC950 from Jump-N-Carry.