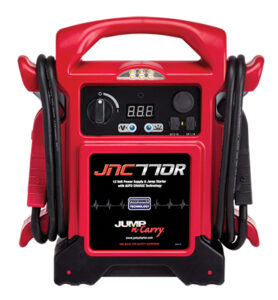 As anyone who has put a Jump-N-Carry jump starter through its paces would expect, our products have gotten a lot of great reviews and accolades from the professional and consumer trade press. To add to that mix, the folks at Car and Driver did extensive testing of jump starters recently.
They came to the same conclusion as other publications, as well as literally millions of automotive enthusiasts, technicians, shops, fleets and tow operators did before them. When it's time to find the best jump starters in the world, all roads lead to Clore Automotive.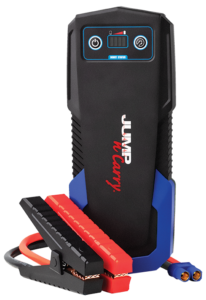 Our products were named best portable jump starter (JNC325) and best shop jump starter (JNC770R) of 2023. We really couldn't have stated our case any better than they did. Our products get it done for everyone from home wrenchers to the folks using these units 20+ times per day in the most extreme conditions imaginable. Check their testing story here.
As a quick note on the process deployed in the review/article. We supplied them the two units, plus some product information and specifications details. That's it. As they note in their story, there was no payment from our side for placement or participation, and certainly not as a quid pro quo for a good rating. Their process was totally independent, so much so that we didn't even know the story was published until weeks later.
So, from our point of view, this is truly an unbiased review, based solely on their experience with the products tested. As we like to say, put us on a level playing field and very quickly, the field isn't so easy for anyone else. Our units shined, both our traditional lead acid and our lithium. Super happy that their experience matched the experience of so many others that came before them.