As a society, we have been hearing for many years about augmented reality and how it might impact real world applications beyond gaming and other exclusively tech-focused endeavors. We have heard all the buzz about Oculus (Facebook), Google Glass, Microsoft HoloLens and many others. It has been a long wait for most of us to see that buzz implemented in the real world to bring solutions to serious problems or deficiencies in the way things are currently done. This has been true in the world of vehicle repair. We have been hearing about the potential impact of Augmented Reality (AR) on vehicle repair since 2014, but it seems that this technology is now making real strides in the areas of vehicle repair, technician training and vocational education. This month, we thought we'd share some resources related to recent developments in this area that are of potential interest to service facilities and vehicle owners alike.
Mercedes-Benz Rolling Out Program to All US Dealerships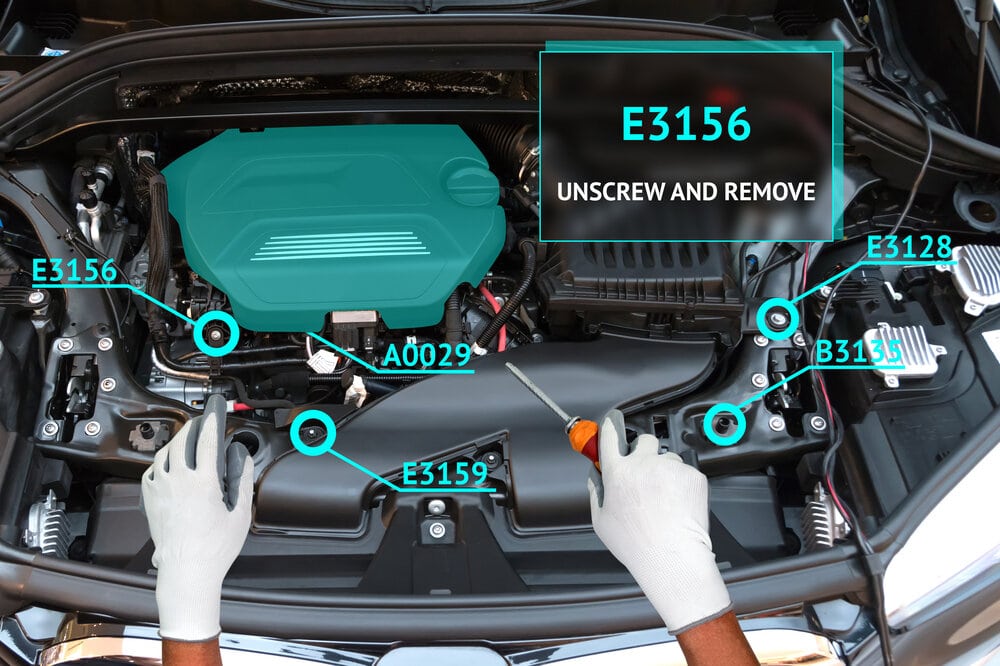 As is often the case with advanced vehicle technologies, it appears that luxury vehicle brands are leading the way when it comes to incorporating AR into vehicle repair, service and maintenance. In the fall of 2020, according to this report on the RelayCars.com blog, Mercedes-Benz announced that they were expanding an AR-assisted vehicle repair program that utilizes Microsoft HoloLens 2 technology to their entire US dealership base of 383 dealerships. Mercedes has utilized AR technology in numerous ways leading up to this point. "The company had originally utilized HoloLens headsets to train mechanics using 3D models of vehicles and parts. The success of using it as a training tool led to it actually being implemented in dealerships for actual auto repairs." The auto maker believes that the new program will enable them to diagnose troublesome vehicles more quickly and effectively, while saving the cost of sending a specialist to the dealership, which often was required in the past. It is a very interesting application of AR/VR technology and one which has interesting future implications for all dealerships, repair shops and vehicle owners.
---
Mach-E Training Gets Augmented

As Ford prepared for the rollout of the Mach-E EV, they partnered with Bosch to implement AR-based technician training for the new model. As this article on techacute.com notes, this allows training to begin long before actual vehicles hit showrooms nationwide, enabling technicians to get familiar with the new design, its components and service routines long before they ever see a vehicle IRL. "They won't need a physical Mach-E to work on to learn these new skills. Instead, they can strap on the wireless Oculus Quest headset and work on a virtual mockup of the vehicle that won't be rolling off assembly lines until [2021]. The technician will be handed a Mach-E with a virtual problem that they will have to diagnose and solve in the shortest time possible. The faster the techs come up with a correct fix, the better the score." Incorporating this new technology to improve service readiness for new models makes a lot of sense and should improve dealership efficiency as well as customer satisfaction.
---
Heavy-Duty is Getting in on the Game Also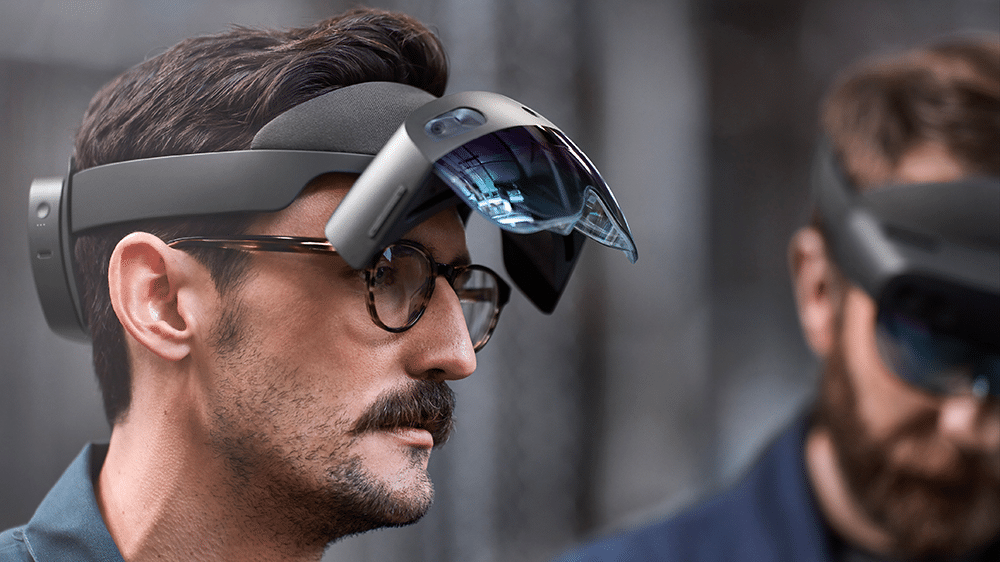 Not to be left behind, heavy-duty manufacturers are also incorporating AR/VR technologies to improve training and service outcomes. This article, by Tyler Fussner on FleetMaintenance.com, reviews a new program by Daimler Trucks North America (DTNA) that utilizes AR technology to enhance virtual collaboration with dealers and fleet customers. In essence, the program builds on existing support networks but improves the knowledge transfer for more effective service repair and speedier service resolution. "From the moment the technician puts their [HoloLens] headset on, at a minimum, they have a call center on the other line guiding for repair and leveraging augmented reality to be able to parlay into the discussion service bulletins, service manuals, anything necessary for that particular issue that they're facing, and fault codes that they see that they want to show the technician documentation of on the fly," Chaaya explains. "This also allows for subject matter experts to be a part of that call. If we're talking about an HVAC issue, and I want to rope in my HVAC engineer, they can also be virtually part of that call – this way, you get to bring in expertise, as needed, into a particular repair." DTNA is also looking at ways to incorporate AR technology into their training regimen.
---
Massive Implications for the Vo Tech Classroom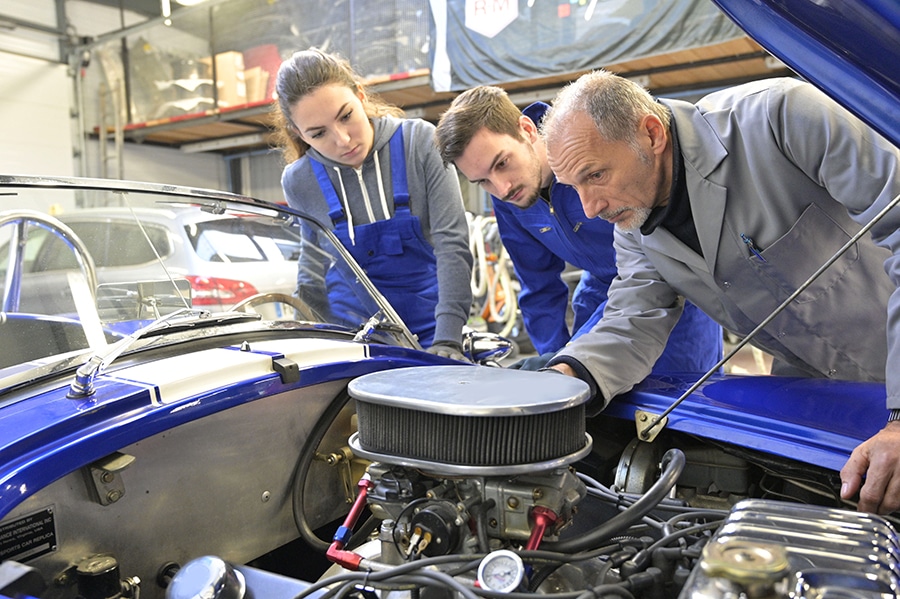 An area where AR/VR technologies could have the greatest impact is in the area of automotive and heavy-duty vocational training. It only makes sense that the younger cohort would be quick to adopt these training methods and be open learning using new, virtual methodologies. This article on RelayCars.com takes a look at the ways that AR/VR technology could impact future vocational training programs and the students served by them. One area where the new technologies can really make a difference is in resource allocation. For most programs, there are a small number of "repair" vehicles and a large number of students. The result is that each student only gets so much hands on time with each vehicle and it is often impractical for a student to repair a repair routine to hone their skills. Such limitations could be eliminated or at least greatly reduced with the deployment of AR/VR technology. Another key area of improvement is safety. "One of the biggest benefits of these types of programs is related to safety. Students who are just learning the basics about car mechanics—or even venturing into more detailed repairs—may make a mistake that could potentially create a safety hazard. Learning virtually allows for mistakes to happen virtually, too. Any issue is safely contained in the virtual space, and students can learn from their mistakes without the fear of physical injury or other safety concerns." With the adoption of new technologies, automotive training programs just might be the cool place to be on high school and college campuses in the very near future, which would be a great way to address the technician shortage.
---
There are so many practical ways that AR/VR technologies could positively impact tomorrow's world of automotive repair. As we have seen, some manufacturers are speeding toward that tomorrow, pursuing efficiency returns and improved service outcomes. There are so many places where this technology could prove immensely helpful – being able to quickly access a massive library of known good and bad wave forms to compare against those taken from the vehicle you are servicing; being able to instantly reference examples of proper wear and abnormal wear on a friction part; on demand wiring schematics as you peer into the vehicle's engine compartment looking for a specific fuse or relay; and so much more.
Are you already utilizing AR/VR technologies in your repair operation or educational setting? We'd love to hear about it in the comments below.
[/et_pb_text][/et_pb_column][/et_pb_row][/et_pb_section]