Do you have someone in your life who lives for engine revving, vehicle restoration, torque specs or the smell of exhaust fumes? Or, are you someone who falls into these categories? If so, we have a few holiday gift ideas to get excited about. For fun, we decided to break them down based on the type of automotive nut they/you are. Without further ado, let's jump right in.
The Stickler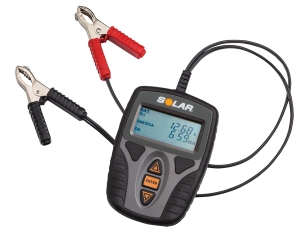 We all know the type. They need to know exactly what's going on and they like to have evidence to back it up. When it comes to the vehicle enthusiast, perhaps no vehicle component occupies the mind of The Stickler like the vehicle starting battery. How's it doing? Is it healthy? Is it going to start my vehicle? How's it looking compared to three months ago, six months ago? We can think of no product that would ease The Stickler's mind better than our SOLAR BA9 12V Battery and System Tester. It can accurately test a wide range of battery types and sizes, from powersport to Group 31 batteries. It provides exact details related to battery health and state of charge, as well as starting system and alternator performance. Believe us when we say that, if you have a Stickler in your life, the BA9 could become their new fixation.
Power Obsessed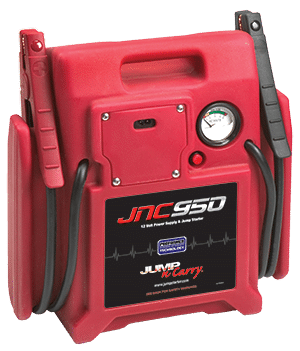 We all know the guy or gal in our life who needs more power, even if they don't really need more power to accomplish their given tasks. They want more power, because if 200 gets it done, 300… no 400, is way better. When it comes to providing unbridled power, it's hard to beat the Jump-N-Carry JNC950 12V Jump Starter. Everyone loves the JNC660/JNC770 platform and we get stories almost weekly from users who are amazed by what it has done for them when they or someone else were in a jam. But, for the Power Obsessed, having the same old jump starter as the neighbor simply isn't going to cut it. They need more because, well, enough just isn't enough. The JNC950 offers 50% more battery capacity and jump starting power than our JNC660/JNC770 models, perfect for dual battery diesel pickups and very fast boats. Or, for starting your riding mover if you're Power Obsessed, because having 4x more power than you need is your idea of living.
The Planner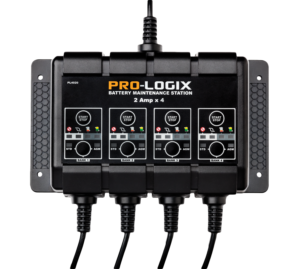 Do you have someone in your life that has a strategy for everything? Simply going to the store can involve questions around the optimal time to avoid the rush, the ideal route to miss that annoying long stop light, or an elaborately coordinated multi-stop errand run that hits each destination in the perfect order. Yeah, that person. If you do have that person in your life and they are also a car nut, we've got just what they need, the PRO-LOGIX PL4020 12V Battery Maintenance Station. With 4 output channels and the ability to properly charge and maintain just about any lead acid battery type, the Planner in your life will be able to properly cycle every battery from every vehicle and toy they own through the PL4020 for optimal health and longevity. You might every find a dedicated, color-coded calendar in their basement/garage/workshop tracking the year's maintenance rotation. Feed their need. You'll be glad you did.
The Tech Nerd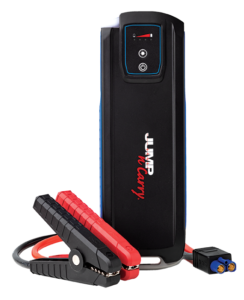 Does your special someone need to have the latest and greatest when it comes to their automotive gear, always stepping up to the latest generation of super cool technology? You might want to take a look at the new JNC345 12V Lithium Jump Starter from Jump-N-Carry. This thing has much of what makes the Tech Nerd drool. It features next generation lithium battery technology, the massive starting power of 550 Start Assist Amps, UL2743 safety certification, dual USB ports to power small electronics and a 12V female adaptor so the unit can be used as a vehicle memory saver when a vehicle's battery is changed out (when used in conjunction with our ESA30 Memory Saver Cord). And it weighs less than six pounds. Yowza! Your Tech Nerd will surely geek out on this bad boy.
The Adventurist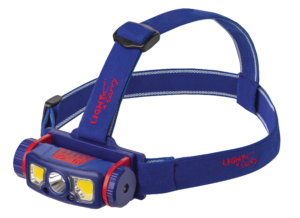 Do you have someone who is equal parts auto nut and outdoor enthusiast? Maybe, they like to drive their tricked-out Jeep to the trailhead and spend a few days in the backcountry. Here's an item that can serve them in both areas: The LNC7250 Versatile Action Light from Light-N-Carry. This do-it-all light features multiple (Spot/Flood/Dual) lighting modes, making it equally great for illuminating your engine compartment to check your battery cable connections or lighting up your tent to change in the late night or early morning hours. It features a magnetic mounting system and several accessories (head strap, belt clip and action mount) that allow you to use it in the manner that best serves your needs and it delivers up to 8 hours of run time from its 18650 lithium battery (included). When it comes to putting a smile on your Adventurist's face this holiday season, it would be hard to beat the LNC7250.
If you have a professional technician in your life and that person is on the cutting edge of automotive repair, they are likely performing a high volume of vehicle module reprogramming tasks and ADAS recalibrations. We can think of no item of greater interest to your Cutting Edge Pro than our PL6100 12V Flashing Power Supply, from SOLAR. This baby delivers 0-100A, on demand, to support reflashing applications and does it with virtually no voltage ripple and ultra-rapid responsiveness to load demand, which is exactly what your special someone is looking for. Plus, it features 13' leads for easy vehicle connections and our angled PowerJawTM clamps for improved access and the ability (on most vehicles) to remain connected and still put the hood down, which aids in ADAS recalibration of front facing cameras and radar. The PL6100 is a major investment, but one that your Cutting Edge Pro will appreciate for years to come.
We hope this helps you as you think about what you get that car loving special someone in your life. I think we can all agree that, when it comes to gear to repair, maintain and service their vehicles, the car lover can never have enough. We thought it would be fun to break it down by personality types, for if you have a Stickler, Planner or Adventurist in your life, you definitely know it, and these ideas might ring a bell for you.
Did we miss a "type" and, if so, what product would be ideal for the ones we missed? Hit us up in the comments if you can think of one.