Advanced Driver Assistance Systems (ADAS) deliver unprecedented levels of safety to vehicle operation, providing enhancements such as emergency braking, lane keeping assistance, blind spot alerts and more. ADAS-equipped vehicles are now hitting the aftermarket with critical mass, causing more and more shops to have to decide if they are going to service these systems and, if so, exactly how they will do so. Based on our interactions with shop owners and a reading of current aftermarket publications, it seems that many shops are still trying to figure this application out. We thought that we'd bring together several resources related to deploying an ADAS repair offering in the hopes of helping to shed light on this service option for our readership.
Preparing Your Shop for ADAS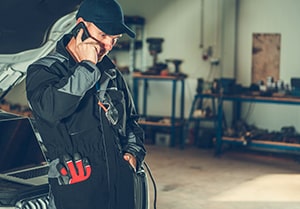 This interview (and podcast) with Bryan Kauffeld, owner of Ulmer's Auto Care in Cincinnati, from adaptautomotive.com, reviews how Ulmer's Auto navigated the process of adding ADAS repairs to their service menu and addresses the questions that shops should answer as they go down this road. As a tech-savvy shop, ADAS represented an extension of the technological approach they took to their service offering, but it was still critical for them to speak to others in the space and learn from their experiences. Bryan suggests that any shop considering adoption of this technology connect with other service providers that are further along the adoption trail. This will help shops avoid mistakes that other shops have made. He also addresses how they have managed the fact that each OE approaches ADAS differently, which can create service headaches for shops. "Now getting into the business, it's a pretty large roadblock. If there was a standardization then I think it would be a much easier business to penetrate. So I think there's certainly pros and cons. I would say the lack of standardization is certainly a con for the customer as a whole because you've got a whole array of repair shops and body shops that think of ADAS completely differently." If you are considering adding ADAS services to your menu, this conversation is a great starting point.
ADAS Roundtable Discussion
Although this podcast is a little dated (2019),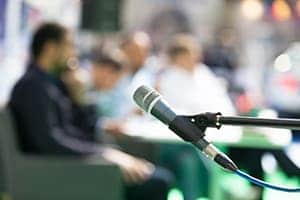 it provides some great perspective for shops considering adding ADAS repair to their service menu. In it, Carm Capriotto moderates a roundtable discussion with several leading service providers, including Scott Brown, Dave Friend and Mike Reynolds. They discuss how shops can profitably add this service to their menu and review the requirements to provide this service, both for stationary and mobile operations. They have a frank discussion about the cost of equipment and managing the purchase process to ensure you are getting a return on investment. They note that it is the collision repair industry that is largest part of the market currently and that the rest of the market is developing outward from there. Lastly, they address questions related liability and the importance of pre-scans, post-scans and test drives to verify proper vehicle function. It is a very worthwhile discussion.
Performing Static Calibrations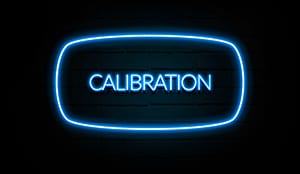 Essentially, there are two types of ADAS calibrations: static and dynamic. Static calibrations are done within the shop using specific targets that simulate traffic situations. Dynamic calibrations are done while driving the vehicle, essentially using a scan tool to see what the vehicle is seeing and confirming proper ADAS system operation.
This article, by Dave Hobbs on VehicleServicePros.com, does a very thorough job of addressing the ins and outs of static calibration. He starts by noting that offering these services requires an investment: "First, the equipment is costly. Whether you opt for a collection of pure OEM tools (as used by the dealers) or a choice from a growing list of aftermarket providers, plan on spending tens of thousands of dollars if you desire to calibrate multiple vehicle brands." He then compares this capital expenditure to major technology adoptions of the past to note that it is reasonable to expect a good return on your ADAS investment.
He goes on discuss the importance of getting it right, noting that close is not good enough when it comes to ADAS. "… thrust lines that are off or ADAS sensor calibrations that are 1 degree off equate the potential for up to a 1.5-meter lateral miscalculation at 100 meters of distance between your customers' vehicle and another vehicle. The result might be a false ADAS intervention (vehicle braking/stopping for no reason) or worse yet, an accident." He also notes how altering a vehicle's ride height (lifting or lowering the vehicle) can have a significant impact on ADAS performance. Finally, he addresses how the various ADAS components work together, resulting in the need to often calibrate more than the affected part. "Because the two systems work together (sensor fusion) in several aspects of ADAS operation. Whenever circumstances merit calibrating one sensor, experienced techs recommend calibrating both the radar and camera sensor regardless of whether the OEM requires it." This is a great ADAS primer and well worth the read.
BWM Lane Departure Calibration
With this article, by Andrew Markel on import-car.com,
we move from more generalist ADAS content to make-specific ADAS service information, in this case BMW. Here, he breaks down the 2008-era lane departure warning system deployed on 5- and 6-Series BMW models. He reviews system components and configuration, noting how the various elements of the system communicate over the vehicle's CAN network.
He then lays out the calibration procedure, noting the factors that must be kept in mind. He points out the component replacements that require a recalibration: "Any replacement of the camera or windscreen requires a calibration of the system because the position of the camera and the system sensor may have changed. No calibration is required if the control unit is replaced." This article provides a good sense of a typical calibration process and gives a feel for what shops can expect when tackling these service applications.
Can Weather Impact ADAS Function?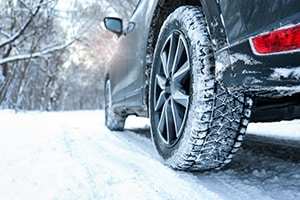 We'll wrap with an article that is more relevant to our consumer audience related to how inclement weather can seriously impact ADAS function. Specifically, this article on VehicleServicePros.com recaps recent research by AAA that finds that "moderate to heavy rain affects a vehicle safety system's ability to "see," which may result in severe performance degradation." It makes sense, considering the typical ADAS system's reliance on sensors and cameras. This is important information for drivers to be aware of, reinforcing the need to take extra care when driving in inclement weather.
The decision to offer ADAS repair and recalibration services in your shop is a big one. It involves many decisions related to how such service will co-exist with your current service offering, what specific equipment you will invest in to perform these tasks and how you will train your team to perform the applications involved. We hope that these resources are helpful in your evaluation and adoption process.
The decision on what equipment to use to support your ADAS recalibration procedures is much easier. PRO-LOGIX battery chargers provide clean power supply mode function to deliver an optimal electrical environment for ADAS recalibration. A clean power supply is essential for this service, since most recalibration routines are done with the vehicle's key in the ON position. With PRO-LOGIX, you can rest assured that your power deliver is exceptionally stable (<60mV ripple) and that our Rapid Load Response technology will quickly react to changes in load demand to keep the system stable, avoiding dips in voltage or electrical spikes.