"I live in Northern Maine on the Canadian border, where it often gets to minus 40 degrees in winter (without the wind chill!), or even colder. If you have never experienced that level of cold, I can tell you that it only takes a couple of minutes in this extreme environment before frostbite, or even deadly hypothermia, can set in. Car oil turns to molasses and batteries are all but drained.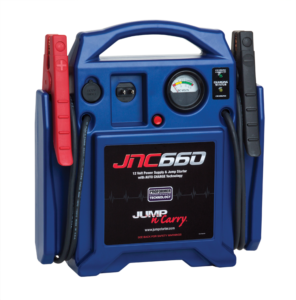 My Jump-N-Carry JNC660 has NEVER ONCE failed to quickly start my vehicle and spare me from frozen hands and fingers, and possibly freezing to death! I would never travel these deep wilderness back roads without my JNC660 as my
co-pilot and potential life saver.
Problem solved!"
Charlie Z.
Fort Kent, ME