"I went out deer hunting with my Grizzly Quad 660 on the back of my truck. That morning it was -29˚C (and with the wind -35˚C). Went out and got a deer. When I went back to the truck to start the quad and pull the deer out of the bush, it went "Click-Click-Click." That's it. Lucky I had my other 660 behind the seat. Hooked it up and that motor spun like it was just running. I have never heard that motor spin that fast and it started instantly – YA HO.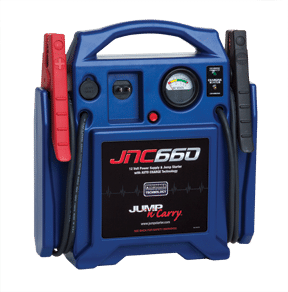 And I sure am glad I purchased the JNC660. It was a good hunt. As long as I can remember I have never seen -29˚C at the end of November. Before I bought it I said to my self, 'Do I really need it, will I ever use it?" Is it the best thing ever – the answer is YES YES YES!
And that's my story.
Dennis
Winnipeg, Manitoba