We continue our Deep Dive series with a look at power supply mode – what it is, how it works and when it is used. Power Supply function, known alternatively in the aftermarket as Maintainer mode, Supply mode and Steady Power mode, essentially maintains a specific electrical system voltage to provide an environment to perform another task, such as a diagnostic, repair or maintenance function.
Here are a few examples of applications where Power Supply function enables the application to be performed:
Repair of an electronic vehicle system, such as an electronic rear brake job. In order to complete this application, battery voltage must be maintained, since, as an electronic system, it is controlled by a module, which requires power at or above a certain level (varies by vehicle). If a technician attempted this task without connecting a power supply to the battery, the battery would discharge below the necessary threshold, essentially shutting down the repair until the battery is returned to full charge. Connecting a power supply keeps system voltage (and the battery) steady and full to allow the repair to be completed.
Support for ADAS recalibrations. Most recalibration of ADAS system components is done with the key in the ON or accessory position. As such, if no device is attached to the battery to support system voltage, the battery will run down during the recalibration routine. A Power Supply connected to the battery will maintain system voltage and prevent the battery from discharging.
Support for vehicle module reprogramming. Like ADAS support above, without a device connected to the vehicle during module reprogramming, the battery would quickly discharge below the level at which reprogramming could take place. Module reprogramming requires a specific electrical environment in terms of system voltage and available amperage, as spelled out by each vehicle OE. Providing a proper electrical environment ensures that conditions are favorable for a successful reprogramming event.
What do we mean by Power Supply mode, in terms of what it provides to the vehicle and how it works? In the case of PRO-LOGIX products, this means that we will provide current, on demand, to maintain a given voltage level for an unlimited period of time. What we mean by "on demand" is, if the system requires very little current to support vehicle voltage, we will only supply low current, but if demand is high and we need to provide high current to support vehicle voltage, we will increase our current delivery. An example can help illustrate this concept. During the electronic brake job example above, there could be times during the application where there is very little electrical/electronic demand placed on the system.
During those moments, the power supply will be outputting very little current to support system voltage. At other times during the application, for instance when the tech is firing the module that controls the braking system, electrical/electronic demand increases. In these moments, our Power Supply will increase current output in parallel with the increase in demand to maintain system voltage.
Two critical aspects of any Power Supply/Charger product are the maximum amount of current (amperage) available and the amount of control an operator has over the voltage level the Power Supply will support. In our PRO-LOGIX product line, we offer two levels of Power Supply/Chargers. The first level is comprised of lower power charges that feature a fixed voltage level in Power Supply mode (14.1V). This group includes our PL2310 (10A max current) and PL2320 (20A max current). These chargers are ideal for applications related to electrical system diagnosis, repair and maintenance. In addition, with 20A maximum power available, Model PL2320 is appropriate to provide support for ADAS recalibration.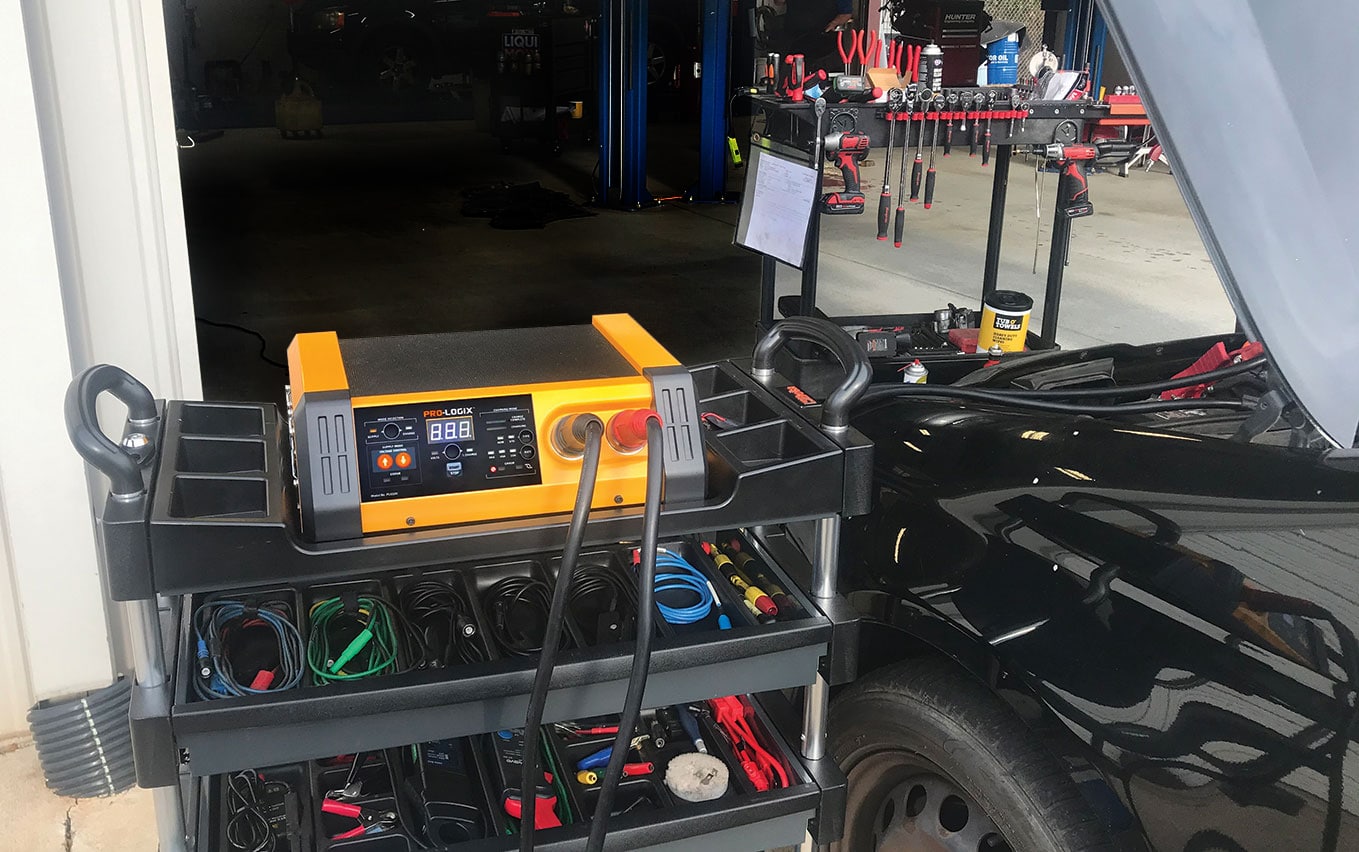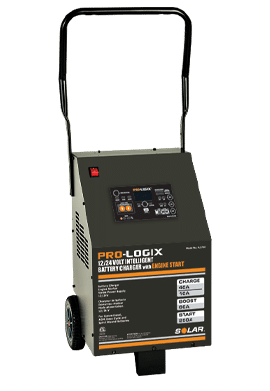 The second level is comprised of higher power chargers that also feature the ability to dial in a specific voltage (from 13.1-14.9V). This group includes our PL3760 (60A max current) and PL6100/PL6800 (100A max current) models. These models are powerful enough to provide reprogramming support in addition to the above applications (PL3760 is limited to certain vehicle manufacturers, as many require more than 60A).
The Power Supply/Charger, and specifically the Power Supply function, is becoming a necessity for technicians as an essential diagnostic tool as they interact with modern vehicles. Gone are the days when the charger was a reactive tool (the battery is low, so I need to charge it). It is now an essential tool used in a wide variety of diagnostic, repair and maintenance routines. As we like to say, "If the hood goes up, the charger should go on!"
Are you using a PRO-LOGIX Power Supply/Charger to complete critical tasks in vehicle repair? We'd love to hear about it in the comments below.