We have delved into many aspects of vehicle electrical systems and electrical/electronic diagnosis over the years, but, thus far, we have never specifically addressed the challenges posed by immobilizer system issues, how to diagnose them and the steps to take to resolve them. In this month's article, we'll dive into this area of electrical system diagnosis with the help of several industry experts.
Immobilizers: What They Are, How They Evolved and How to Tackle Issues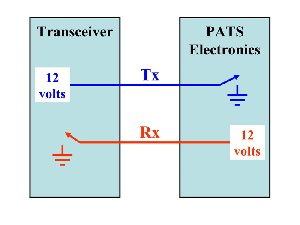 As we usually do on these types of survey articles, we'll start with the most comprehensive recent article we have seen addressing this topic. In this article from SearchAutoParts.com, Eric Ziegler reviews the history of immobilizer systems (did you know that the first anti-theft / immobilizer device was introduced in 1919!!!), discusses the evolution of these systems as it pertains to GM and Ford and provides examples of common diagnostic scenarios. As he points out, "… there are several components to the equation that have to be correct to have a successful start." He outlines how these components interact with each other to produce a successful start and provides scope captures of common failure patterns. He also notes that this system, like all vehicle systems, is getting more complicated all the time: "Anti-theft and Immobilizer systems, like all modern technologies, continue to evolve and become increasingly more complex." It is a great introductory look at a system that impacts starting success every time a key is turned.
---
Also from SearchAutoParts.com, this article by Jim Garrido focuses on Nissan and Infiniti immobilizer systems, specifically ECM-controlled systems. Garrido discusses the communication framework for this system and provides tips on how to troubleshoot faulty communication between the ECM and the Immobilizer Control (immo), identifying ways to determine if a communications problem is originating from the ECM or the immo. He also points out that all system components are mated to each other, so if any one component is replaced, reprogramming is required to bring the entire system back into synch. "Note: If the immobilizer control unit, ECM or new keys are installed, you must program the new component to the others using a security system-capable scan tool."
---
Part of the Larger Vehicle Electrical Landscape
As we see in the two above articles, the immobilizer system interacts with many other system components to complete its task. One component that often has critical interactions with the immobilizer system is the PCM. As Sam Bell notes in this article from MOTOR Magazine, "The PCM is one of a vehicle's most expensive components, underlining the importance of an accurate diagnosis." As with the example from the above article on Nissan immobilizer systems, it is important to determine whether an identified problem stems from a faulty PCM or a faulty immobilizer system.
In this article, he runs through a wide variety of PCM-related diagnostic dilemmas. He first identifies those testing steps that are typically performed when the PCM is suspected to be the root cause of the customer complaint. He then runs through several specific case studies, identifying solutions to problem vehicles as varied as a Mercedes S500, Subaru Forrester and Mitsubishi Galant. In four separate cases, though, he addresses how the immobilizer and the PCM can be interconnected and the importance of sorting out the relationship between the two. "As a rule, the PCM should respond in some way (like triggering spark and injection) when it detects an engine rpm signal. If there's no response, the fault may still lie in an immobilizer or antitheft system rather than in the PCM itself, so don't jump to a premature conclusion."
---
Multiple DTCs At The Penny Arcade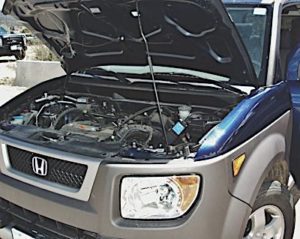 In this article from UnderHoodService.com, Gary Goms reviews the case of a No-Crank Honda Element experienced by an out-of-towner in the mountains of Colorado. Due to the nature of vehicle owner's situation (needing to get back from vacation), this one is more of an open-ended electrical system "who done it" than the articles / resources we normally reference.
That said, Gary runs through the repair as it took place, the reasons why his little voice inside was telling him that, though the vehicle was running again, the repair wasn't complete and how he used vehicle data and its electrical schematic to reach his conclusions. As with the other articles discussed here, the immobilizer played a central role in his analysis. As he pointed out, "… the greatest amount of time spent doing this diagnosis was in downloading and analyzing approximately 15 pages of schematics and service information." This article provides good insight into successful diagnostic strategy.
---
The immobilizer is a natural place to start when looking for the cause of a no-crank and/or no-start condition. The major takeaway from a review of the above resources is to analyze the immobilizer's role in the starting event, its interactions with other key components and to utilize resources such as vehicle information and electrical schematics to increase the efficiency and effectiveness of your diagnostic routine. Have you ever had a doozy of an immobilizer problem? Please share it in the comments below. We'd love to hear from you.